Perfect World Entertainment Introduces CORE Connect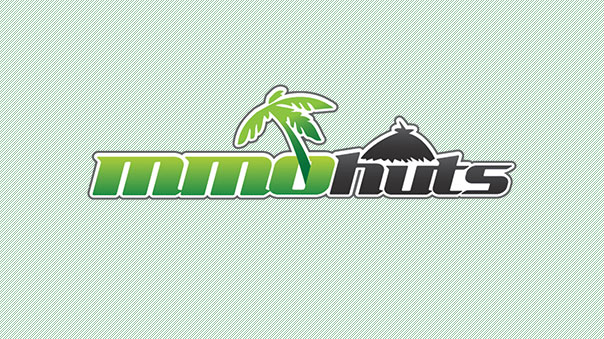 Perfect World Entertainment has announced its new social networking platform, CORE Connect. Best known for its flagship title Perfect World, PWE is a major publisher of free to play MMORPGs. The purpose behind CORE Connect is to make it easier for players from across Perfect World Entertainment's portfolio to connect with one another. One major feature in CORE are Guild Pages. Players will be able to manage a guild page, plan raids, and communicate with their guild members more easily online.
CORE connect will also use Facebook Connect and allow users to broadcast their achievements and in-game activity to their wider social sphere. There's also a built in achievement system where players earn trophies for reaching certain objectives in various PWE games.
Perfect World Entertainment currency publishes Perfect World, Jade Dynasty, Ether Saga Online, Battle of the Immortals, and Heroes of Three Kingdoms. Forsaken World is entering closed beta testing later this month, and will also work with CORE Connect.
The good folks over at Perfect World Entertainment released this video to help explain CORE Connect:
[youtube]http://www.youtube.com/watch?v=ZYoaKhn3Duk[/youtube]
Full Release:
PERFECT WORLD ENTERTAINMENT PRESENTS CORE CONNECT

CORE Connect Will Bring Perfect World Players Together Like Never Before

October 6, 2010 – Foster City, Calif. – Perfect World Entertainment Inc., a wholly owned US subsidiary of Perfect World Co., Ltd. (NASDAQ: PWRD), today unveiled CORE Connect, a social networking platform aimed at connecting players across Perfect World games. Starting today, players will be able to log onto CORE Connect and expand their gaming experience.

"The aim of CORE Connect is to make it easier for players to share their gaming experiences and connect with other gamers," said Jonathan Belliss, Marketing Director for Perfect World Entertainment Inc. "CORE Connect is a cornerstone of our continually evolving publishing platform."

CORE Connect is designed to seamlessly integrate Perfect World players' gaming life with their social life, featuring a robust set of social networking tools including:

* Guild Pages – Manage guilds with built-in management pages, which puts planning the next raid at the tip of your fingers – no HTML skills required.

* Achievement System – Show off your latest achievements to friends, guild mates and even foes with the virtual trophy room.

* Profile System – Connect with players you have talked to, traded with or even killed in-game. The profile system will be the hub for players to check out friends' latest updates, photos, in-game achievements, characters, alts and more…

* Facebook Connect – Want to broadcast your in-game achievements to friends outside the Perfect World Network? With Facebook Connect, you can sync your in-game updates to one of the world's largest social network.

For more information on CORE Connect from Perfect World Entertainment Inc., please visit the official page at http://CORE.PerfectWorld.com/.

About Perfect World Entertainment Inc.

Perfect World Entertainment Inc., a subsidiary of Perfect World Co., Ltd. (NASDAQ: PWRD), publishes free-to-play online games and provides online services in North America. The Company primarily publishes online games based on the Perfect World proprietary game engines and game development platforms. The Company's releases include "Heroes of Three Kingdoms," "Battle of the Immortals," "Ether Saga Online," "Jade Dynasty" and "Perfect World International," a free-to-play MMORPG which is currently played by millions of people worldwide; and a single-player action-RPG "Torchlight."
Next Article
Lately, we've been seeing a trend wherein companies get their selling franchises and port it off through various spin-offs in different cons...
by Ojogo
Dead Island: Epidemic suffers from the same unfortunate weaknesses as the rest of the series has so far.
by Ragachak