Perfect World announces War of the Immortals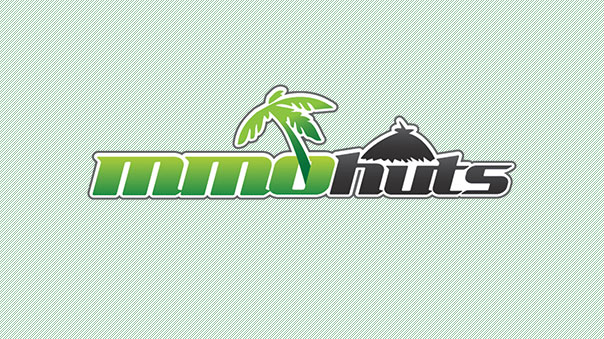 War of the Immortals is the sequel to Battle of the Immortals, and Perfect World Entertainment has announced its upcoming arrival to North America.
War of the Immortals is built on the new Cube graphics engine, and features eight classes (Berzerker, Champion, Heretic, Magus, Slayer, Duelist, Ranger, and Enchantress), an improved Soul Gear system, Guild Housing, Territory Wars, the new Pet Soul system, and destructible environments. You can check out the trailer below.
Perfect World Entertainment also publishes Battle of the Immortals and Forsaken World.
War of the Immortals Trailer
Source:
PERFECT WORLD DECLARES WAR WITH WAR OF THE IMMORTALS
War of the Immortals Takes the Battle to a Whole New Level

Foster City, Calif. – September 27, 2011 — Perfect World Entertainment Inc., a wholly owned US subsidiary of Perfect World Co., Ltd. (NASDAQ: PWRD), today announced its latest MMORPG, War of the Immortals, a new addition to its long lineup of popular online RPGs. Leveraging Perfect World's latest Cube graphics engine, War of the Immortals features destructible environments, beautifully vivid landscapes and awe-inspiringly, epic monsters.

"With the announcement of War of the Immortals, fans of role-playing games can rejoice as we bring the MMORPG genre to a whole new level with fast-paced action, more content and bigger PvP elements," said Thang Phan, Product Manager for War of the Immortals. "War of the Immortals brings the most requested features from players together in a compelling new game."

In War of the Immortals, the evil legions of Ragnarok have returned to Atlantis and players will find themselves in the aftermath of a great battle. With impending doom still at Atlantis' doorstep, players must heed the call to action and take up arms. Only then will good have a chance to prevail over evil. As War of the Immortals implies, players should expect that the conflict has been escalated with more challenging content, larger scale battles and engrossing PvP.

War of the Immortals will include the following features:

• 8 HEROES TO CHOOSE FROM – Choose from eight classes including Berzerker, Champion, Heretic, Magus, Slayer, Duelist, Ranger and Enchantress.

• UNIQUE SOUL GEAR EQUIPMENT – Specifically tailored to each class, these powerful sets of animated gear will grow and change in appearance as players progress through the game.

• GUILD HOUSING – Set up housing for members, plan upcoming raids, trade crafting materials and pick up new recruits to expand your guild.

• TERRITORY WARS – Fight against others for territories and resources as you take your guild to new heights and notoriety.

• PET SOUL SYSTEM – Further customize your pets through the new Pet Soul system, as well as capture virtually any monster in the game.

• INTERACTIVE ENVIRONMENTS – Powered by Perfect World's proprietary Cube graphics engine, dungeons come alive with destructible environments.

To join the community, http://www.facebook.com/waroftheimmortals

For more information on War of the Immortals, visit the official website at http://woi.perfectworld.com
Next Article
World of Tanks Update 9.17 is now live, introducing two lines of Swedish tanks to master.
by MissyS
Holospark's cooperative online FPS, Earthfall, is now available across PC (via Steam), Xbox One, and PlayStation 4.
by MissyS