PAX West 2017: World of Tanks Console War Stories Demo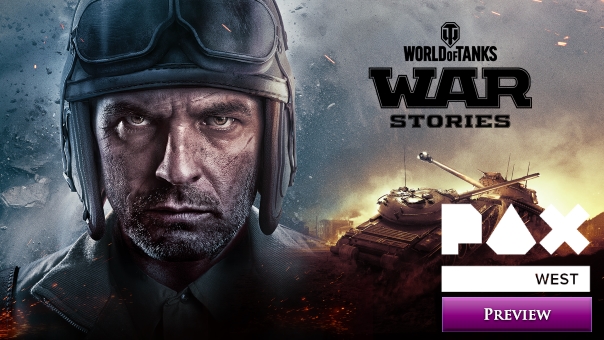 Last month, Wargaming released its War Stories update for World of Tanks Console. This update introduced new console exclusive PvE content for Worlds of Tanks players. After checking out the Total War: Arena demo, Wargaming offered me a brief demo of the War Stories update.
This is the first true PvE module update for World of Tanks, and are described as "snippets" of story from historical, alt historical, and even fantasy settings. These stories are told, in part, through an animated comic that plays before each chapter – familiar to those who have seen the World of Tanks Dark Horse comic. Each full story is split into three chapters, with the total story lasting about an hour.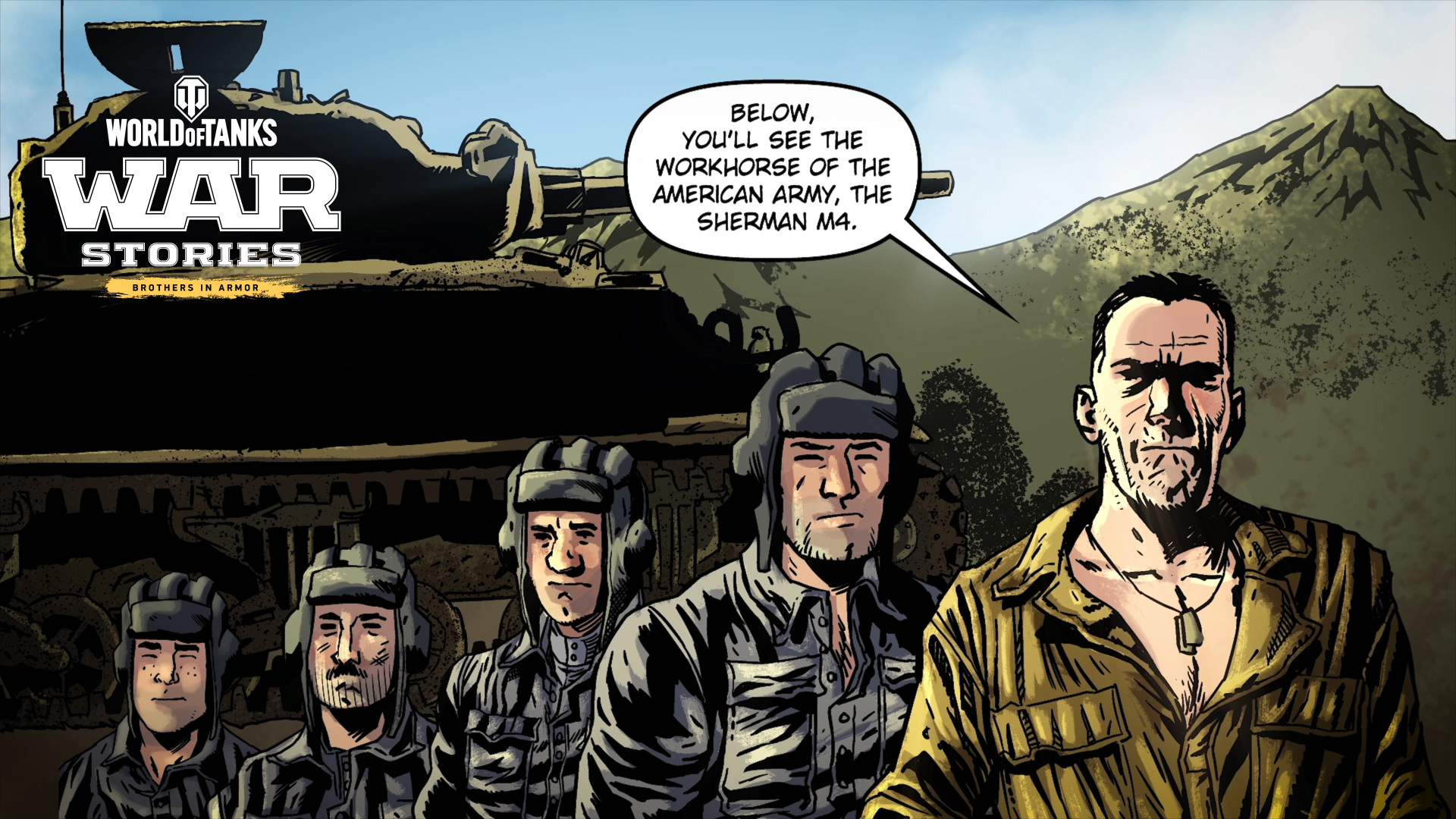 The first two stories released are Brothers in Armor and Flashpoint Berlin. Brothers in Armor is a semi-historical story based off the battle of Romania, putting players in the role of a US tank commander driving an M4 Sherman against the German Panzers along the Eastern Front. Flashpoint Berlin sees western allies pushing to West Berlin from the Soviet Front. More stories are on their way, and all stories are free – available to players without purchase.
War Stories are available to play as single-player or as co-op. Unlike PvP modes, War Stories gives you scenario-specific tanks to use in your missions, although they can still be upgraded. Completing War Stories also unlocks a "challenge mode," which allows you to use any of your unlocked tanks and earn bonuses and rewards for clearing the stage under new conditions. Tanks used in Challenge mode will also gain experience and currency overall, offering a new way for players to earn without having to enter the PvP grind.
Each mission has primary objectives, displayed on screen, along with additional secondary objectives that are optional but grant more rewards. I'm also reassured that the friendy AI tanks that fight alongside you in battle are programmed to be useful and respond to the player's actions and movement, making them reliable in completing objectives alongside the player. There are also repair and ammo icons available in this mode to make resupplying and staying in battle easier for this mode. These modes are also available to new players from the start, making it easier for new players to learn controls and navigation before hopping into live matches against other players.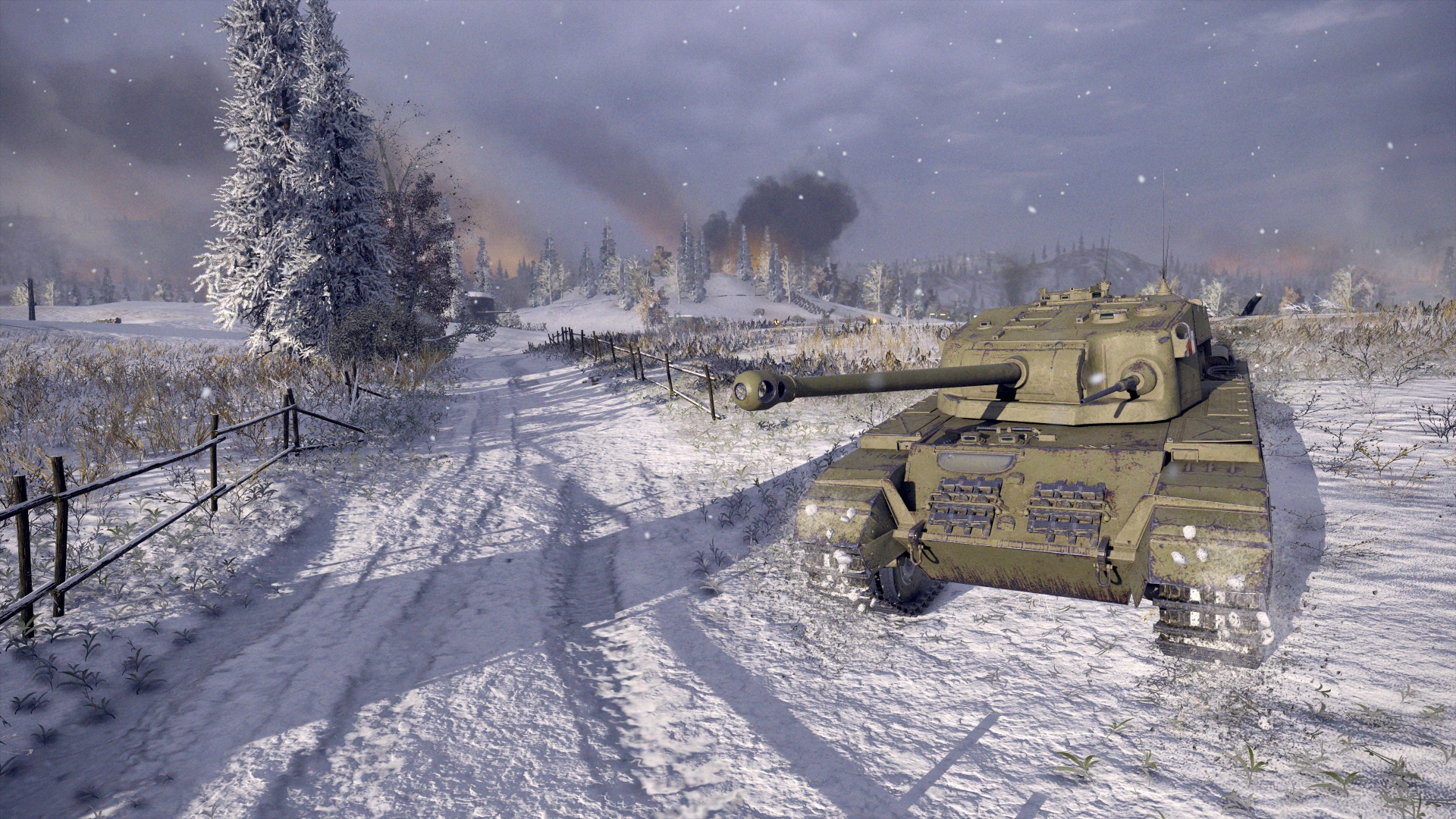 I did ask about the possibility of World of Tanks PC adding War Stories, but currently, there's no indication that they will. Each of the World of Tanks teams operates separately for development, so it remains up to the PC team to decide if they want to develop or implement similar content for their players. The best thing players can do if they'd like to see this content on PC is to offer their feedback to the World of Tanks PC team.
Console players on the Xbox will also be glad to hear that Wargaming has officially joined in the Xbox Arena program with World of Tanks – the first non-Microsoft game to do so. In addition to player tournaments, Wargaming will sponsor their own community tournaments through this system.
You can check out the World of Tanks War Stories update now on PS4, Xbox One and Xbox 360!
Nexon released an update for Chaos Chronicle to celebrate their first-year anniversary.
by Ragachak
Kritika Online is a 3D MORPG that focuses on fast-paced action and lots of it.
by Mikedot
Netmarble Games today announced that their latest mobile title, Blade Waltz, will be officially launching on iOS and Android devices soon.
by MissyS