Path of Exile Launches First Ever Charity Race to Benefit Child's Play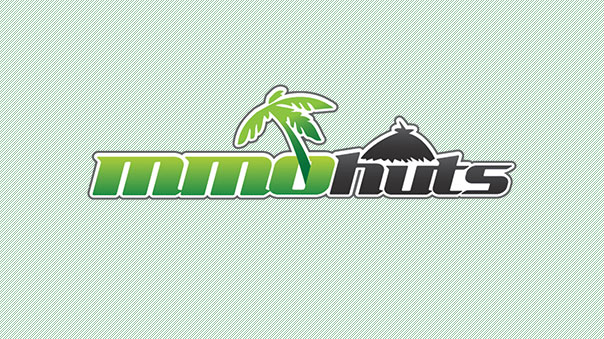 Grinding Gear Games announced today that they are launching a two-week Path of Exile Ambush/Invasion race event to benefit the Child's Play charity. The event will start at 1pm Pacific on Saturday, May 10, 2014 in the Path of Exile game and run till Saturday, May 24, 1pm Pacific.
Grinding Gear Games has created an exclusive new helmet skin call the Angelic Mask specifically for this charity event. The mask will cost $5.00 and only be available during the two week event with 100% of the proceeds being donated directly to the Child's Play charity.
Participants during the event will be able to win great in-game prizes such as special micro-transactions as well as signed art from Path of Exile. Additionally, Grinding Gear Game's partners such as NVIDIA and Razer have contributed an awesome array of keyboards, mice and graphic cards that will also be awarded to participants. Grinding Gear Games will pick winners randomly from the participants whose characters reach the following levels or higher. Participants can win prizes from multiple tiers as their characters level up.
Prizes available in the random draw include:
Level 15:

100x Stash Tab Bundles

Level 20:

100x Premium Stash Tab Bundles

Level 25:

10x Razer Mice

Level 30:

5x Razer Keyboards

Level 35:

5x NVIDIA High-performance Graphics Cards

Level 50:

10x Sets of all Seraph Micro transactions (Armor pieces, Wings, Weapon Effect and Footprint Effect)

Level 65:

5x Sets of Signed Prints of Original Early Concept Art

Level 85:

1x One hour private Q&A on Skype with Chris, Jonathan and Erik
In addition, the top 5 players (ranked by experience) will receive an Alternate Art Demigod's Bounty unique item.
More information about the Path of Exile 2 Week Charity Race to Benefit the Child's Play Charity can be found at: https://www.pathofexile.com/forum/view-thread/915739/page/1
Potato Killer announced today his MMORPG Land Of Britain, the first dynamic multiplayer roleplaying game. Uncovering the Kingdoms of Talamhria...
by Mikedot
Funcom announces new items and a recruit-a-friend drive for The Secret World.
by MissyS
Put your skills to the test in new Battle Missions
by Mikedot