Path of Exile: Ascendancy Launch Date Announced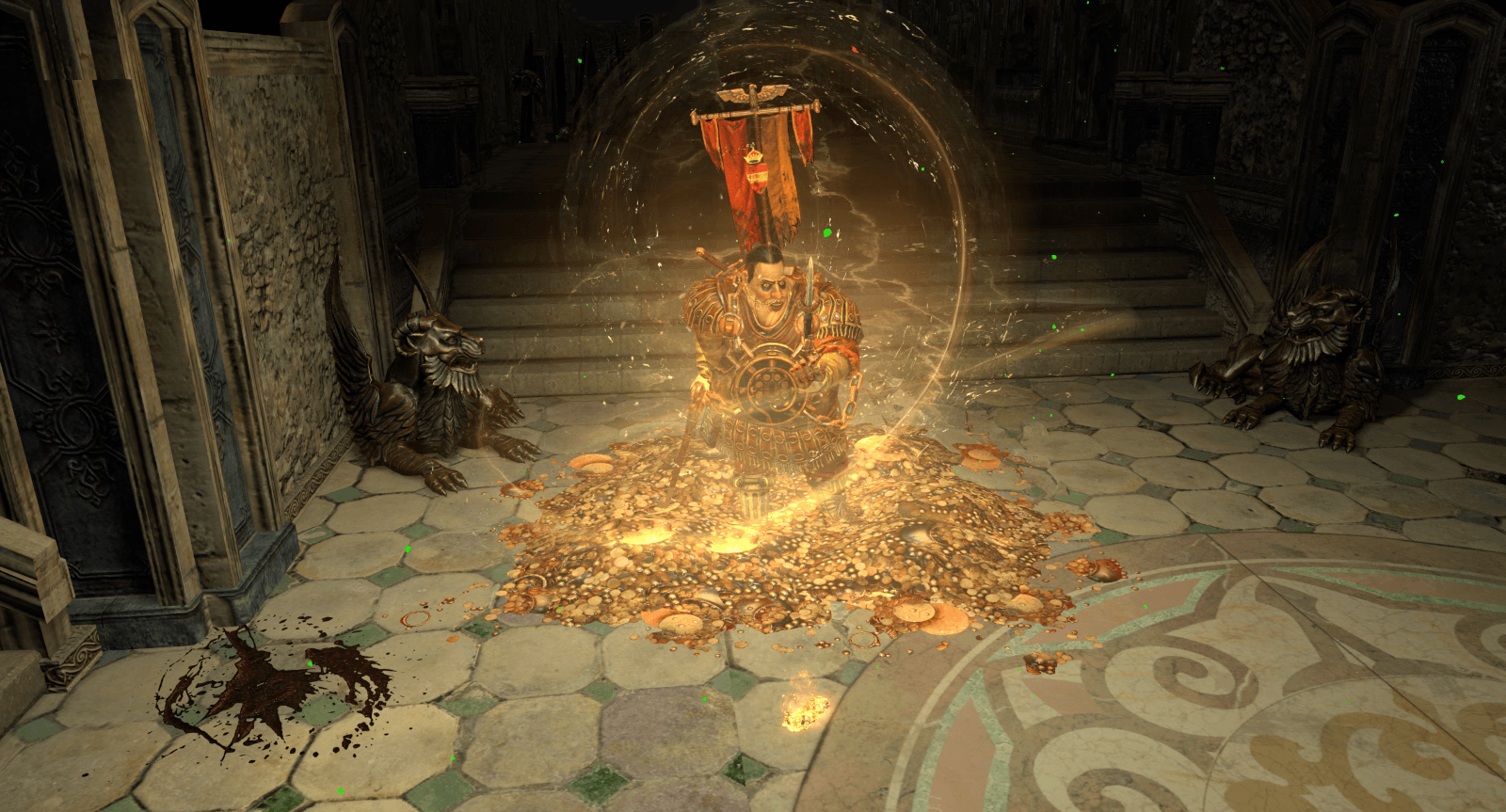 Grinding Gear Games announced today that it is ready to unleash the latest chapter for their hit online ARPG, Path of Exile. On March 4th, Path of Exile: Ascendancy and the Perandus Challenge League will be launched simultaneously at noon US Pacific time.
Path of Exile: Ascendancy introduces a host of new features, including:
The Trials of Ascendancy: Seeking a worthy successor, Emperor Izaro constructed deadly trials throughout Wraeclast to find candidates. Six types of lethal traps have been crafted by Izaro into elaborate puzzle rooms – an entirely new gameplay type for Path of Exile.
The Lord's Labyrinth: Having proved your mettle in the Trials of Ascendancy, you earn the right to enter Izaro's Labyrinth. Years have passed, but its traps are as dangerous as the day its doors were first opened. With an entirely new system for generating sequences of random areas, the overall layout of the Labyrinth shifts every day, uncovering new puzzles and secrets.
Emperor Izaro: Entombed forever in his own creation, Emperor Izaro lives on. You will face Izaro multiple times during the Labyrinth and the fight will evolve depending on your actions in previous encounters.
Ascendancy Classes: Long ago, nineteen competitors entered The Lord's Labyrinth, each representing a different style of combat. Their powers can be claimed by those who prove themselves worthy by defeating Emperor Izaro. There are 19 new Ascendancy classes, each with its own additional Ascendancy Skill Tree to master.
Enchantments: Izaro's power can also be used to infuse items with powerful properties. These enchantments trigger specific skills and effects to occur on certain conditions. Each time the Labyrinth is completed, you maybe add one of these enchantments to an item.
Powerful New Gems: Ascendancy introduces a set of devastating new skills and support gems to customize your character with.
Exotic New Items: Featuring dozens of Unique Items and Divination Cards designed by Path of Exile's community, Ascendancy adds tantalizing power for players to discover.
Challenge Leagues: The launch of Ascendancy also marks the start of our latest challenge leagues. These leagues provide an ideal opportunity for a fresh start for returning players.
Launching alongside Path of Exile: Ascendancy is the Perandus Challenge Leagues. These brand new leagues offer players the wealth of the Eternal Empire. Discover caches of Perandus family treasure, slay their guardians and claim the coins contained within. Anyone lucky enough to uncover one of the lost caches will discover something remarkable: fistfuls of glittering coins that can be exchanged with Cadiro Perandus himself for vital equipment and ancient artifacts.
Next Article
Perfect World Entertainment today announces the first open beta update for Action Shooter MOBA, Gigantic.
by DizzyPW
WEBZEN, a global developer and publisher of online games, announces that the long-awaited Archlord 2 will enter Open Beta today.
by Mikedot