Partizan to arrive in LOCO on October 12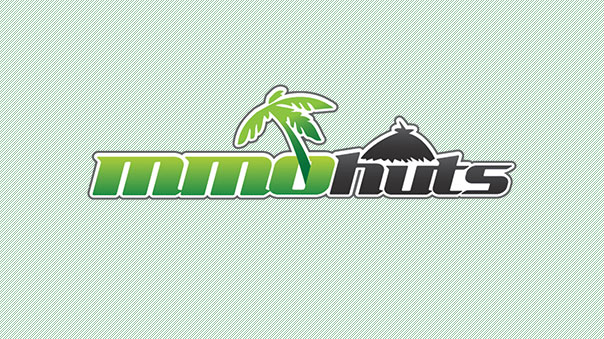 The latest character to come to Land of Chaos Online (LOCO) will be Partizan, arriving on October 12th in the DotA-style game.
A member of the Sisters of Darkness, Partizan is a sexy ranked assassin and master archer. Her skills combine the use of a bow with elemental skills, including Flame Arrow, Frost Arrow, and Chain Killer Arrow, but she is weak in close combat quarters, requiring careful strategy to master her strengths.
LOCO is published by burda:ic (AlaPlaya) who also publishes Avalon Heroes, S4 League, and Florensia.
Land of Chaos Online: Partizan Artwork

Source:
Assassin! Killer-for-Hire Partizan Slinks Toward LOCO—Land of Chaos Online
LOCO's Most Devious Fighter to Arrive on Tuesday, October 12 MUNICH – October 5, 2010

burda:ic, a leading publisher of online games worldwide, today announced that deadly assassin Partizan will arrive in LOCO – Land of Chaos Online next week. Players will be able to experience firsthand the power behind this merciless hero's ranged attacks starting on Thursday, Oct. 12.

Partizan is a top-ranked assassin with the Sisters of Darkness, a fellowship of elite killers who will take any job… provided the price is right. Her latest target – Leonic Darious, head of the Darious domain – has been missing for years, but that hasn't deterred someone from purchasing a contract to end his life. The faint trail he left behind has led Partizan to a region in complete turmoil… the Land of Chaos.

A master archer, Partizan takes down opponents from a distance by combining well-placed shots from her bow with devastating elemental skills. Her Flame Arrow continues to burn enemies long after it hits, her Frost Arrow will completely immobilize a target, and her Chain Killer Arrow skill lets her fire off three shots in the blink of an eye for massive damage. Despite presenting such a powerful offensive front, Partizan's talents do not include close combat, so players will need to rely heavily on her speed, agility, and diversionary abilities if they want to survive!

To learn more about Partizan's deviously destructive abilities, check out both the "Spellbook of Laair Hathy" and the "Book of Heroes" at http://loco.en.alaplaya.net/pages/loco_book_spell

For more information about LOCO – Land of Chaos Online, including details on how to join in the fight, head to http://loco.en.alaplaya.net/
Next Article
The stunning new Co-op setting, Operation Cold Peak, will test experienced players to their limits as they target a secluded stronghold locate...
by Mikedot
Infernum has announced that it will host a special VIP Open Beta for Brick-Force.
by MissyS
The Elder Scrolls Online is celebrating the one year anniversary of the Imperial City DLC pack with a special sale.
by MissyS