Pangya hosts event for real-world prizes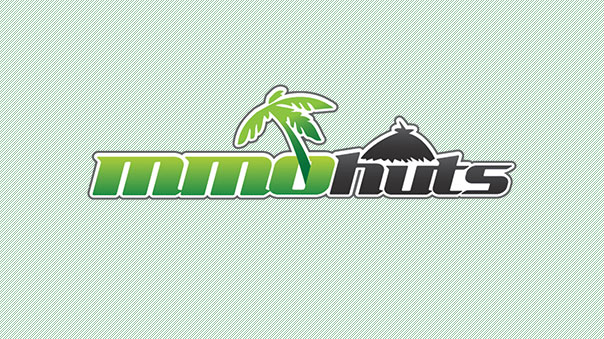 Ntreev, The guys behind Pangya and Grand Chase, has announced a special "Treasure Hunter Board Game" event, that will run now until January 20th on the Pangya website.
The board game allows players to land on tiles that allow them to collect points  for extra die rolls, but more importantly, in-game and real-world prizes. Prizes being given away include two 32 gig iPod Touchs, two 8 gig iPod Nanos, 4 sets of gaming headphones, 4 Canon Power Shot SD 1200 cameras, along with $10 Ntreev Cards. In game prizes include Time Boosters, Silent Winds, Auto Calipers, Joy Candies, and Duostars.
Good luck to all of you who choose to play!
The Original Press Release:
NTREEV ANNOUNCES NEW TREASURE HUNT BOARD GAME EVENT FOR PANGYA

Pangya Has A New Way Of Finding Treasure With All-New Treasure Hunt Event Where Players Vie For Real World Prizes

Irvine, Calif., December 24, 2009 – Ntreev USA, a leading online game developer and publisher, announced today it has launched an all-new Treasure Hunt board game event now through January 20, 2010. Pangya fans have a new way of finding treasure in this exciting Treasure Hunt where players can win in-game and real-world prizes including gaming headphones, digital cameras and iPods! To start hunting for treasure and learn more about the game visit http://Pangya.ntreev.net/.

In this new board game, various tiles mean more chances to win! Tiles include the Score tile which gives an extra die for every 50 points players collect, next the Blank tile means they've won a bunch of nothing, the In-game Prize tile earns an in-game prize which will automatically be delivered to their mailbox and the Raffle tile that will enter players into a raffle for a chance to win the prize on the tile.

Players will also have a chance to randomly collect dice from Tournament Cups in "vs." mode. With one full trip around the board, players will earn one bonus die and 20 points – couple that with an extra die for every 50 points -and players have the chance to win quite a bit of bonus dice in the game!

Pangya fans will have a shot at winning some fantastic in-game prizes including Time Boosters, Silent Wind, Auto Calipers, Joy Candy and all three Duostar series. In addition to the in-game prizes, the Treasure Hunt board game will feature some terrific real-world prizes like 100 $10 Ntreev cards, 4 sets of Gaming Headphones, 4 Canon Power shot SD 1200 cameras, 2 iPod Nano 8 gigs and the grand prize: 2 iPod Touch 32 gigs!

Pangya is a casual online multiplayer golf game that simulates the exciting sport of golf in an anime-inspired style with an immersive fantastical storyline. With varied landscapes from captivating desert backgrounds to lush green tropics, snowy wonderlands and more, players will find that the once peaceful island of Pangya was interrupted by evil forces that vowed to destroy the purity of Pangya's serene nature. It is finally up to the citizens of Pangya to restore it to its former glory by placing the Comet in its rightful place so that nature can be revived. Players will find themselves deeply submerged into a competitive field where they will experience a surge of emotions from excitement to heart-stopping determination of putting the last critical shot amidst mystical elements such as fire-breathing dragons to save Pangya. Players can go head to head in Tournament, Pang Battle, Team Match or Family Mode. Join Pangya and escape to paradise and swing for the heavens!

Pangya is free for players to download and play, while some items in the game including certain characters, clothing sets, new equipment and accessories will be available to purchase via micro-transaction.

The in-game currency in Pangya, called Pang, allows players to purchase items from the game's shop that will upgrade a character, provide new inventory and equipment, allows them to send gifts to other players and more. Gamers can earn Pang by finishing a hole at par or better and by showcasing powerful shots.
For more information about Ntreev USA visit www.ntreev.net.

For more information on Pangya, please visit http://Pangya.ntreev.net/.
Next Article
Dragon Project puts you in the shoes of a starting hunter that's out to get monsters that have been plaguing the land of Heiland.
by Ojogo
Can you hear that bell in the distance? It's the "We have a new guardian" alarm, and I began ringing it the moment Yemoja debuted.
by Ragachak