Pangya hosts Eastern Valley Tournament April 29-30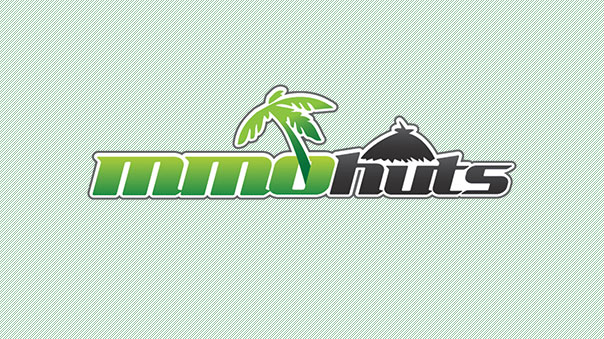 Heads up, Pangya players! As part of the first anniversary celebrations in Pangya, a special Eastern Valley Tournament is being held this Thursday and Friday (April 29th and April 30th.)
The tournament has open registration, and lasts five rounds. 4pm PST will begin the qualifying rounds, and players who stay until the end of the tournament round will get 50 Papel Coupons and 18 Love Chocolates. The top 30 players from each room will then move on to the following round. Each participating player in the rounds receives prizes, and the final winners will receive a Golden Duo Feather Club Set and up to $200 in gift cards.
The Original Press Release:
AS PART OF ITS 1ST YEAR ANNIVERSARY CELEBRATION, NTREEV ANNOUNCES NEW TOURNAMENT FOR ITS POPULAR ONLINE GOLF GAME, PANGYA

Pangya's Eastern Valley Tournament Kicks Off This Week Giving Players A Shot At Winning Terrific Prizes

Irvine, Calif., April 27, 2010 – Ntreev USA, a leading online game developer and publisher, announced today it will launch an all-new tournament for its popular online golf game, Pangya as part of its 1st Anniversary celebration. Starting Thursday through Friday, players will have a shot at competing in five rounds in the Eastern Valley Tournament for a chance at fantastic in-game and cash prizes. To see all of the tournament rules and regulations and to download the game, players can visit http://Pangya.ntreev.net/.

The Eastern Valley Tournament, from April 29th though April 30th, will feature five total rounds and is open registration. The Qualifier round kicks things off tomorrow at 4:00 PM PST hosting a total of 297 players and 3 GMs. Players will receive the Tee Time Prize – 50 Papel Coupons and 18 Love Chocolates – for staying until the end of the tournament round, and the top 30 players from each room will move up to the next round. Next is the Opening Round, with 90 players and 3 GM's. Players will receive 2000 Cash Points for staying the duration of that tournament round and the top 10 players from each room will move up! The Quarter Final round will host 30 players and 1 GM, and players will receive Two Gacha Coins for completing that round and the top 10 players will move to the Semi Final found. Ten players will compete in the Semi Finals and will receive a $20 gift card. The top three players will be invited back for the Finals taking place on Friday, April 30th for a chance at winning fantastic cash prizes and a coveted limited club set! First through third place winners will receive a Golden Duo Feather Club Set and up to $200 in gift cards.

"Our first anniversary celebration is an ideal time to host these types of competitive tournaments," said Chris Lee, CEO at Ntreev USA. "The tournament offers a great payout in terms of in-game and cash prizes, and our players love to go head-to-head in this type of competitive environment."
Eastern Valley holds many secrets as no human has set foot upon this perfectly preserved valley. Thanks to the Chronos Fairies' spells, the Eastern Valley exists in a timeless age that has not changed for over a century. Floating in and out of time, Eastern Valley will only appear from time to time, so players must make sure to visit it while it lasts and take heart in the beauty of an unspoiled land!

Pangya is a casual online multiplayer golf game that simulates the exciting sport of golf in an anime-inspired style with an immersive fantastical storyline. With varied landscapes from captivating desert backgrounds to lush green tropics, snowy wonderlands and more, players will find that the once peaceful island of Pangya was interrupted by evil forces that vowed to destroy the purity of Pangya's serene nature. It is finally up to the citizens of Pangya to restore it to its former glory by placing the Comet in its rightful place so that nature can be revived.

Players will find themselves deeply submerged into a competitive field where they will experience a surge of emotions from excitement to heart-stopping determination of putting the last critical shot amidst mystical elements such as fire-breathing dragons to save Pangya. Players can go head to head in Tournament, Pang Battle, Team Match or Family Mode.

Join Pangya and escape to paradise and swing for the heavens!

Pangya is free for players to download and play, while some items in the game including certain characters, clothing sets, new equipment and accessories will be available to purchase via micro-transaction. The in-game currency in Pangya, called Pang, allows players to purchase items from the game's shop that will upgrade a character, provide new inventory and equipment, allows them to send gifts to other players and more. Gamers can earn Pang by finishing a hole at par or better and by showcasing powerful shots.

For more information about Ntreev USA visit www.ntreev.net.
For more information on Pangya, please visit http://Pangya.ntreev.net/.
Next Article
Warframe is marking 6 months into Open Beta with one of its biggest updates yet.
by MissyS
R2Games hosted their first ever tournament for Summoner's Legion
by Mikedot