Pandora Saga and Neo Steam updates announced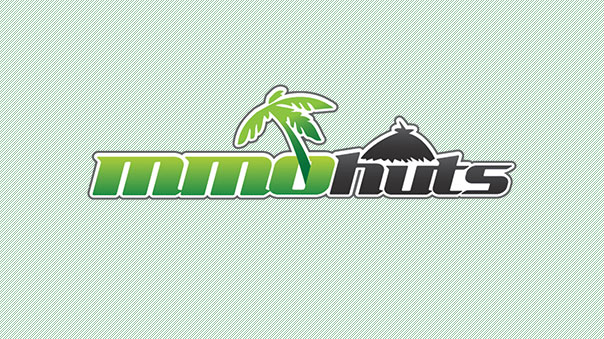 Atlus Online has announced major updates coming to both of its MMORPGs, Pandora Saga and Neo Steam.
Pandora Saga will soon receive an update adding the Muldian Uncivilized District, a new area for high-level characters. This area will feature high-level bosses, rare item drops, and intense PvP battles.
Neo Steam: The Shattered Continent, meanwhile, has had its expansion Dragonia announced, which will add a new dungeon, where players will battle each other to control crystal cores while also battling monsters found in the labyrinth.
Pandora Saga Gameplay Screenshot
Neo Steam Gameplay Screenshot
Source:
ATLUS ONLINE GIVES ITS HARDCORE SOMETHING HARDER: NEW HIGH-LEVEL CONTENT LAUNCHING SOON FOR PANDORA SAGA, NEO STEAM: THE SHATTERED CONTINENT

Not for the newb of heart…

IRVINE, CALIFORNIA – JANUARY 20, 2011 – Atlus Online today revealed plans to add the new Muldian Uncivilized District to F2P open beta MMORPG  Pandora Saga™, providing advanced players and newcomers alike with an all new area to explore and new extremely challenging foes to confront, while those with very high level characters hungry for a real test can look forward to the most intense player-vs-player battles the game has to offer.  This update joins the recently announced Dragonia expansion for Atlus Online's first game,  Neo Steam: The Shattered Continent.

"The new Muldian Uncivilized District is Pandora Saga's wildest frontier," commented Tsuyoshi Onozuka, Director at Atlus Online.  "Its high-level bosses and exceedingly rare item drops are the perfect tantalizing motivation for newcomers to persevere and ultimately become strong enough to enter.  No one under level 30 should consider making the journey, however, and even those leveled for the task should be prepared for incredibly strong enemies and hotly contested PvP battles.  Be warned: the Muldian Uncivilized District is not to be taken lightly.  It wants to crush you, to see you driven before it, and to hear the lamentation of you and the many other players who seek to brave its challenges."

Launching within a day of Pandora Saga's addition, Dragonia, the highly-anticipated expansion to Neo Steam: The Shattered Continent, presents players level 112 and up with the infamous titular dungeon, a hotly contested arena in which player nations fight to control crystal cores.  That is, as they all the while struggle to fend off the labryrinth's terrifyingly powerful monsters.  Interested in an epic player-vs-player power struggle in Neo Steam's deepest dungeon?  Dragonia is what you've been waiting for!

Pandora Saga is currently in open beta with commercial service scheduled to launch in early 2011.  CLICK HERE to download the open beta client and for official system requirements.  To register for the Pandora Saga open beta and for more info about the game, visit the official site at  http://pandorasaga.atlusonline.com.

Neo Steam: The Shattered Continent is live and active, with new users registering every day and exploring its unique steampunk world.  To download and play Dragonia, which an add-on that requires Neo Steam: The Shattered Continent,  visit http://neosteam.atlusonline.com.
Next Article
KingsIsle today allowed the final poster to be peeled off a teaser site for Wizard101, revealing the words, "Welcome to Polaris."
by DizzyPW
So with the last day of NYCC 2016, there was one booth in particular that was hiding away in the VR section.
by Mikedot
Now available in RuneScape is a highly-anticipated update according to a 2017 payer survey in the enhanced and advanced Clue Scrolls system.
by Ragachak