Outspark announces Luvinia Online Open Beta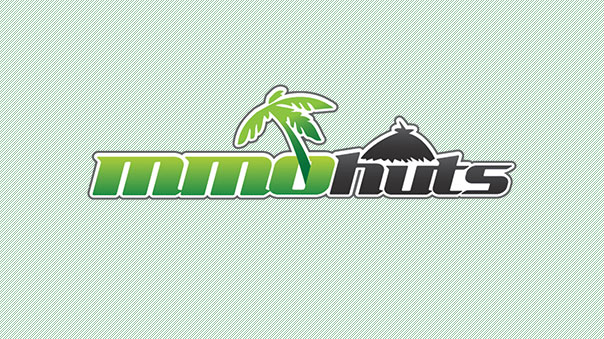 Outspark has announced that open beta has started for Luvinia Online.  Players will find new areas to explore, an updated level cap of 78 and many more improvements made to the game during the transition.
In addition, several give aways will be occurring with certain sites to allow players to obtain some unique mounts.  Closed beta participants will also receive various in-game rewards.
Open beta testers will also have the opportunity to win valuable real world prizes through Game Master events.
Outspark is also the publisher of Fiesta Online and Secret of the Solstice.
Luvinia Online Gameplay Screenshot

Source:
Luvinia Online Now in Open Beta

The path now opens wide, take your steps into the light

SAN FRANCISCO – September 08, 2011 – Outspark, the destination for MMO gamers, is proud to announce that Luvinia Online is now in open beta and invites players to all the events and new content now available in this highly anticipated MMORPG.

After the successful and action-packed closed beta, Luvinia Online is back with a few tweaks and updates for all players to try out now. In the open beta, players will now be able reach level 78, which means more areas to explore and content to experience. Along with the level increase, the story, font, camera, and graphics of the game have been improved during the downtime and are ready for beta testers, both veteran and new, to try out.

"Outspark is extremely grateful that our strong and loyal community of dedicated players have provided great feedback and positive reviews on the closed beta," explained Philip Yun, CEO of Outspark. "With the information that we received, we've made many constructive changes to Luvinia Online to help new players in the game, as well as polish to the overall experience for all players."

All players participating in the open beta can pick up some very special mounts in key give aways happening with select websites. Along with the new mounts, closed beta players will find in their accounts some of the rewards granted through previous in-game events and key redemptions. Open beta will give players a chance to create fresh, new characters, which will carry over into the full commercial launch of the game.

Along with all the updates and new content in the open beta, players will also have a chance to win prizes worth up to $1,000! Alongside the many weekly in-game activities present in Luvinia Online, Outspark Game Masters will be running a variety of special events during the open beta which can be found on the game forums (http://outspark.com/forums/showthread.php?t=312508).< BR>
Check out all the news and events on the new Luvinia Website (luvinia.outspark.com/community), comment on the forums (http://www.outspark.com/forums/forumdisplay.php?f=424), and follow Luvinia Online on Facebook (http://www.facebook.com/outsparkluvinia) and Twitter (http://twitter.com/LuviniaGame)
Next Article
Great news from the folks behind Dual Universe (Novaquark), in that we have a date for their pre-alpha access.
by Ragachak
March Madness means more than just basketball this weekend as the world's best Path of Exile players battle to the death(s) in the award-...
by Mikedot
BTS WORLD, Netmarble's mobile simulation starring BTS has a new update as of yesterday, September 19th.
by Ragachak