Otherland MMO announced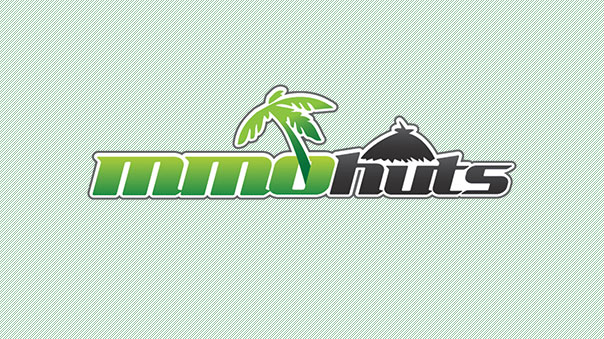 Tad Williams' Otherland, a best-selling novel series, will soon see its world realized in a free-to-play MMO published by gamigo.
Otherland will feature several different virtual worlds, including the medieval world "Eight Squared" and the oriental-influenced Mars. Action-based, Otherland will offer various weapons (including bows, guns, clubs, swords, and lances) with a non-targeting combat system. Shopping, socializing, and mini-games will be available at the Lambda Mall, and players can also create their own world in "MyLand."
The game will use the Unreal 3 engine, and has been in development since 2006. The game is scheduled for beta release in 2012, with beta registration now being accepted at otherland.gamigo.com.
Otherland Screenshots:
Source:
OTHERLAND – gamigo acquires license for multimillion dollar MMOG

Hamburg, August 16, 2011 – Best-selling author Tad Williams' Otherland series is quite possibly one of the most thrilling virtual reality novel series of our time. In 2012, gamigo and dtp entertainment will bring an incredibly elaborate free-to-play online game based on the novels to Europe and North America. The two Hamburg-based publishers have signed a license agreement that gives gamigo the exclusive rights to publish the game online in the West while dtp focuses on the retail version of the game.

The dtp studio RealU, an international team made up of experienced developers, has been working on the action-packed and story-driven MMORPG built on the Unreal 3 engine since 2006.

Patrick Streppel, Executive Board Member at gamigo, said: "Otherland marks another milestone in gamigo's history. As an up-and-coming AAA game in the free-to-play market, the game boasts superb graphics, fascinating scenarios and truly innovative gameplay. Otherland will be our flagship game in the coming year and will provide a unique game experience for players from Europe and North America."

Frank Brügmann, CEO of dtp entertainment added: "With Otherland, our studio RealU is creating a revolutionary online game that is already considered one of the most promising games of the upcoming year. We are confident that we have found the right partner in gamigo and are really looking forward to working together and to the upcoming year, when players will be able to set foot in the fascinating universe of Tad Williams' novels for the first time."

Registration for beta testing, which is scheduled to begin during early 2012, is now open at Otherland-Game.com.

More about the action MMORPG Otherland: Otherland features lush landscapes, highly-detailed character models and top-notch effects thanks to the state-of-the-art technology of the Unreal Engine 3. The developers had a wealth of material to draw upon when creating the highly-varied mulitverses. There is little to limit the imagination in virtual reality, making an endless variety of settings imaginable. "Eight Squared" is a classic medieval world with fairy-tale castles and massive chess pieces floating the air. Mars is hardly a red wasteland but instead boasts impressive Oriental buildings. Additional worlds are already in development.

The "non-targeting system" makes fighting in Otherland focused on the action. The game features long-range weapons such as bows or guns as well as weapons designed for melee combat such as clubs, swords and lances. Attacks are not aimed at a specific target, so sweeping blows or mighty swings will hit all enemies within range! Position and separate targeting are important aspects of battles, making them far more dynamic and intuitive.

Socializing plays a huge role in Otherland. In the colorful neon gorges of the "Lambda Mall", players can make plans to meet up for a chat in one of the many bars to unwind from the hubbub of battle. They can also take part in a variety of mini-games such as dancing competitions or aerial combat. The Lambda Mall is a central meeting place, a shopping center and a place for relaxation, all rolled into one.

Those who prefer to have their own private place to relax can create their own little realm in "MyLand". Throughout the multiverse, players can gather what is known as "eDNA" from opponents. After collecting enough eDNA, they will be able to place, among other things, creatures to protect them in the MyLand.

Closed beta testing for Otherland is scheduled to begin in the first quarter of 2012.
Next Article
Sony Online Entertainment announces that the next chapter in the story of DC Universe Online, Amazon Fury Part I, is available now for PC, Pla...
by MissyS
Almost two years after its Kickstarter was funded, Shards Online today stands on the precipice of its future.
by MissyS
Hi-Rez Studios today announced the next two scheduled LAN event tournaments for SMITE.
by MissyS