Official Launch Date Announced for Runes of Magic: Fires of Shadowforge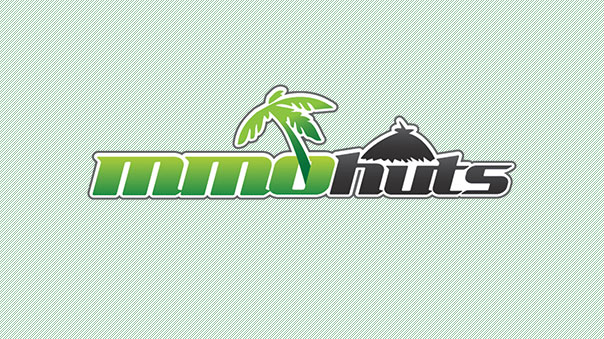 New information has been released for Frogster's upcoming update for Runes of Magic, titled Fires of Shadowforge.  The update is set to release on June 12.
The update releases a brand new race to the game: the Shadowforge Dwarves.  New dwarves begin in the Yrvandis Hollows in the Kingdom of Taffrock, which holds host to a challenging beginning instance "Outskirts of Taffrock."
The capital city of Taffrock consists of five main zones:  Administration District, Crafting District, Arena Quarter, Trade Quarter, and Mining District.  The boss of Outskirts of Taffrock is called Dark Gargoylem, and has holed himself up with other nasties in the lower halls of the dwarven halls.
Source:
Witness the Rise of the Dwarves in Runes of Magic: Chapter V – Fires of Shadowforge

Frogster Announces Official 'Chapter V' Launch Date; Provides Details on New Zones and Instances in Runes of Magic

With Fires of Shadowforge, the fifth chapter of the successful MMORPG Runes of Magic, set to release on June 12, a new race will be introduced to the world of Taborea. The Shadowforge Dwarves, with their homeland in the Kingdom of Taffrock, will begin their adventure in the new starting area, the Yrvandis Hollows. Here players will find the beginner instance, the Outskirts of Taffrock, particularly challenging.

Taffrock, the subterranean kingdom of the Dwarves, was created long before the Great Banishment and the historic battle between the demons and the peoples of Taborea. However, through a failed experiment, the Dwarves fell in to a prolonged slumber and slipped away into oblivion. Yet, when the royal scouts discovered them, they were awakened to new life, and the grandeur of their once forgotten kingdom unfolded once again. The magnitude of their architecture pays tribute to their ingenuity and craftsmanship, and allows Dwarves to explore five main zones: the central Administration District, the Crafting District in the east, the Arena Quarter in the north, the Trade Quarter in the west, and the Mining District in the south.

In the Outskirts of Taffrock, players find the entrance to the new beginner instance, where they face off against the final boss, Dark Gargoylem. He and his horde of aggressive spirits have entrenched themselves in the lower levels of the old Dwarven halls, and will be the first challenge that players of the new Dwarven race will pit themselves against.

For more up-to-date information, be sure to visit the official website at:
www.runesofmagic.com
Atlantica Online released a new update that adds a new mercenary, available for play in the game.
by Ragachak
I was so happy to see Achilles, even though I certainly was hoping for someone else. The Greek pantheon needed a non-mage.
by Ragachak
Power Rangers: Legacy Wars announces the arrival of Update 1.3, which introduces the Mission System, and the all important Combat 2.0 update.
by MissyS