Offer Wall Added to Dungeons and Dragons Online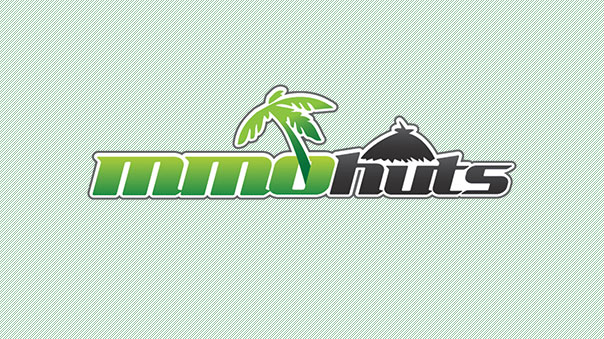 Turbine has had enormous success with Dungeons and Dragons Online since relaunching it as a free to play MMORPG. While we can all now enjoy what the game has to offer for free, many features still require Turbine Points to access. Well now DDO is giving us another way to turn these Turbine Points besides purchasing them with real cash.
Like Nexon and a number of other publishers, Turbine has implemented a system where players can complete offers to earn points. These offers generally involve signing up to free trials for random magazines, and other services. There's usually a credit card required, and players will be charged unless they cancel in time. Some offers are fishier than others, so you should do some research before embarking on them.
My suggestion? Get a prepaid Visa card from a local bank and put a few dollars on it. Use it for as many offers as possible and don't worry about canceling since they won't be able to draw from the prepaid card once its depleted!
Update: Initial player reaction has been negative as security concerns popped up for some of the offers. Turbine has since temporarily closed the offer wall pending its own investigation. Hopefully a new and more secure version will soon be available.
Full Release:
Originally posted by Community Manager Patience on the official DDO forums.
Yesterday marked the launch of a new way to get Turbine Points – the Offer Wall. The goal of the system is to provide a way for players to get Turbine Points in exchange for completing offers that they are interested in.

Part of our rollout for this program includes reviewing our filtering and publishing process. Clearly we allowed some questionable offers to get through in the first 24 hours of operation, which was not our intent.

In fact, we have clearly defined criteria for approving offers prior to their publication. This set of rules is designed to make sure that we deliver the best experience possible to players who participate in the Offer Wall program. Unfortunately, during the initial launch of the Offer Wall we did not do a thorough enough job of applying these rules to the launch offers. That has been corrected, and the Offer Wall now contains only a specific subset of offers that should provide the best quality experience to players.

Going forward we will work to apply our offer standard more thoroughly. In an effort to be as transparent as possible, we're sharing our Offer Wall Rules with you. If you come across an offer that violates any of the rules please immediately report the offer to offeradmin@turbine.com. We will remove the offer from our system as quickly as possible.

Offer Wall Rules

Any offer to be published on the Offer Wall must meet the following criteria:

No unapproved required downloads – ever. This includes toolbars, helper applications, plug-ins, and ActiveX Controls. Player security is our top priority.
All offers must be certified spyware-clean and confirmed in internal testing against a cleanroom environment.
Surveys must be legit. No lengthy prequalification surveys followed by a disqualification and no points. If the pre-qualification is more than 20 questions for our test cases, we won't host the survey.
Surveys must not ask for game account information or information which could be used to discover a player's credentials.
No deceptive offers – i.e. take this IQ test and get the results via SMS (free IQ test, SMS costs $).
Partners must display a privacy policy in a public location that can be checked.
Offers must pay out as expected. All offers must deliver the points promised in a clear and straightforward fashion.

By enforcing this policy consistently we hope to provide the best possible opportunity for players while continuing to support emerging payment methods. Thanks for your feedback during this initial (and rocky!) launch!

——————————————————
Updated: We're currently investigating the reports of privacy concerns with our new Offer Wall. That feedback has been escalated to our partners for deeper investigation. Until that investigation is complete we've taken the Super Rewards option out of the Offer Wall. We'll let you know when we have more information!
Next Article
Outfoxed takes a close look at Mortal Online 2, a deep fantasy sandbox MMORPG from Star Vault.
by Outfoxed
PUBG Mobile and GameWorks announced a one-night-only open event across all of GameWorks seven locations.
by Ragachak