Ntreev Announces Valentine's Day Events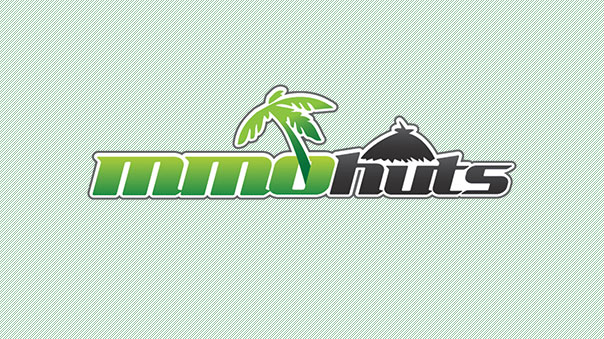 NTREEV ANNOUNCES VALENTINE'S DAY EVENTS FOR ITS LINE-UP OF GAMES
Love Is In The Air With Valentine's Day Inspired Events Where Players Will Have A Chance To Win Quality GM Time In Popular Online Games Grand Chase, Trickster Online And Pangya
Irvine, Calif., February 11, 2010 – Ntreev USA, a leading online game developer and publisher, announced today it's exciting Valentine's Day inspired events for its popular online games Grand Chase, Trickster Online and Pangya.
Each event gives players a chance to spend some quality time with their favorite GM's! Players can visit http://www.ntreev.net/ now to download the games and participate in all the events.
Valentine's Day has arrived for a few lucky players who will win the opportunity to spend quality time with their favorite GM! Players of the popular online action-brawler, Grand Chase and the popular fantasy MMORPG, Trickster can submit their perfect night out with a GM on the forums. Once the winners are announced they will win a private 45 minutes of unrestricted brawling with their chosen GM for Grand Chase Knights and "Tricksters" will earn 45 minutes of unrestricted private time in My Camp, a private O/X quiz or their very own Eagle Parade . the choice is theirs!
Pangya players won't have their hearts broken this year as they too get to write about their perfect day out with their favorite GM. Winners will receive a private 18 hole Versus match to play with their favorite GMs. Course is player's choice, but stroke time will be restricted to 60 seconds to keep the match within a 45 minute time frame. Any left over time will be spent as the chosen player chooses. With the undivided attention, players have the option to ask their favorite GM anything they'd like!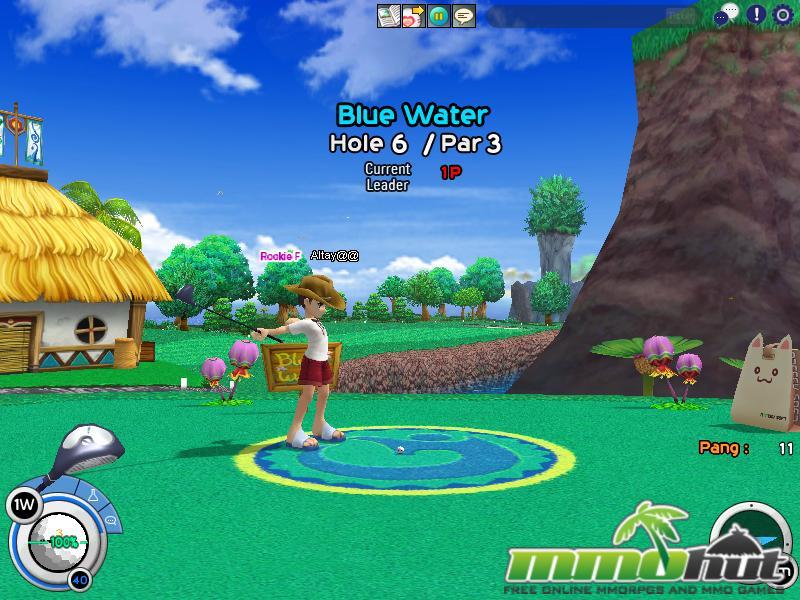 Trickster Online will also feature a quick update that will include a Drill Renewal that increases the rate for acquiring a quest item in their log. In addition, a Random Spot Update will feature a Sunrise Spot available in Underground and Abyss maps and a Mole Event, where users find a random spot and a chance for a "Mole" monster spawning. Killing the monster will give players a chance at a really great prize! To download Trickster Online for free, visit http://trickster.ntreev.net/.
About Grand Chase
Grand Chase is an online action brawler set in a medieval fantasy world. It follows the story of a few brave young knights who join a group of nobles known as the "Grand Chase" to defeat an evil usurper to the throne, a villainess known as Kaze'aze. Grand Chase combines traditional side-scrolling dungeon crawling with intense, skill-based player vs. player (PvP) matches. Visit http://grandchase.ntreev.net for more information.
About Trickster Online
Trickster Online: A New Discovery is a free-to-play, full-featured MMORPG that appeals to the casual gamer. It follows a group of adventurers trying to solve the mystery set forth by the death of the eccentric billionaire Don Cavalier and the mysteries of who would inherit his immense fortune. The environment features bright, anime-styled 2D graphics and a vast, epic landscape. Players can completely choose how they want to play the game, from simply exploring the environment and interacting with friends to fighting monsters and other players in an attempt to reach an impressive level 400. The game also features unique and exciting mini-games which allow players to gain special items and experience without battling enemies. With no limit to the number of users, players can interact with people from all over the world while chasing the Cavalier fortune! For more information, please visit the Trickster Online website: http://trickster.ntreev.net/.
About Pangya
Pangya is a casual online multiplayer golf game that simulates the exciting sport of golf in an anime-inspired style with an immersive fantastical storyline. With varied landscapes from captivating desert backgrounds to lush green tropics, snowy wonderlands and more, players will find that the once peaceful island of Pangya was interrupted by evil forces that vowed to destroy the purity of Pangya's serene nature. It is finally up to the citizens of Pangya to restore it to its former glory by placing the Comet in its rightful place so that nature can be revived. Players will find themselves deeply submerged into a competitive field where they will experience a surge of emotions from excitement to heart-stopping determination of putting the last critical shot amidst mystical elements such as fire-breathing dragons to save Pangya. Players can go head to head in Tournament, Pang Battle, Team Match or Family Mode. Join Pangya and escape to paradise and swing for the heavens!
Pangya is free for players to download and play, while some items in the game including certain characters, clothing sets, new equipment and accessories will be available to purchase via micro-transaction. The in-game currency in Pangya, called Pang, allows players to purchase items from the game's shop that will upgrade a character, provide new inventory and equipment, allows them to send gifts to other players and more. Gamers can earn Pang by finishing a hole at par or better and by showcasing powerful shots. For more information on Pangya, please visit http://Pangya.ntreev.net/.
About Ntreev USA Inc.
Located in Southern California and established in the fall of 2006, Ntreev USA Inc. is a sister company of Ntreev Soft, specializing in online game development and publishing. Ntreev USA currently publishes the anime MMORPG Trickster Online: A New Discovery, online action brawler Grand Chase and the online casual golf game, Pangya.
Next Article
Funcom today announced that LEGO® Minifigures Online, an online adventure for LEGO fans of all ages, is now available.
by MissyS
This weekend at SXSW, we ran into TopLoaded, an awesome gaming community site that you need to know about!
by MissyS
Gaijin Entertainment announced today that "Battlefield Engineer", a yearly event is back for a limited time in War Thunder.
by Ragachak