Nova Blitz Now Seeking Steam Greenlight Votes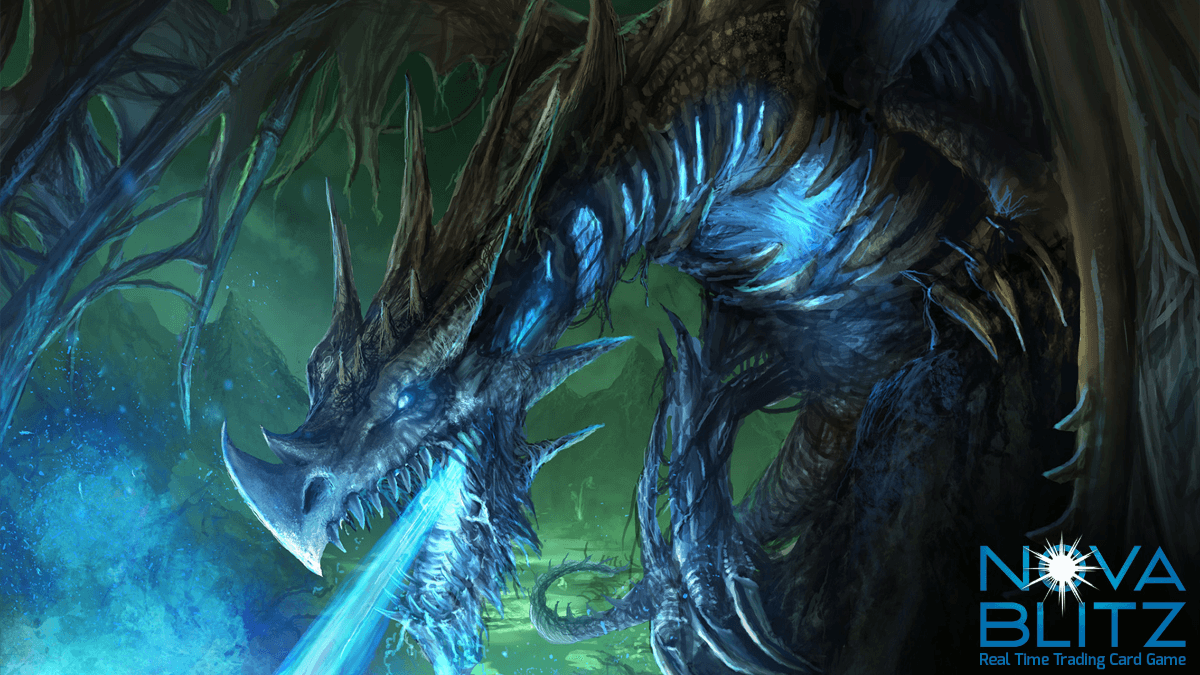 Are you ready to enter the futuristic world of Nova Blitz — and with the help of the five Aspects of Energy, win the ultimate prize? Dragon Foundry's Nova Blitz, an innovative collectible card game played in real time, is now seeking votes on Steam Greenlight.
No More Waiting
A fresh take on the CCG genre, Nova Blitz offers players quick games that last less than five minutes. Players simultaneously summon monsters, play Powers, and duel in real time — without waiting for an opponent's turn. To achieve victory, players need nerves of steel, a sharp mind — and the ability to mix strategy, tactics, and foresight at a moment's notice. Combat is instant, intense . . . and vicious.
The universe of Nova Blitz is ruled by the five Aspects of Energy: Arcane, Tech, Divine, Nature, and Chaos. Knowing the differences between them is critical, since each Aspect has its own strengths, weaknesses, creatures, Powers, and optimum playstyles.
In Nova Blitz, players take on the role of a "Nova" — a being capable of wielding the Aspects of Energy. Crisscrossing the universe in search of fame and fortune, the player's ultimate goal is to compete in (and win!) the Nova Blitz Championship — facing thousands of gifted individuals and impossible odds for the number one spot.
While Nova Blitz keeps some of the more familiar aspects of CCGs (e.g., having players supply enough energy to play certain cards), the game's unique real-time turn system sets it apart from traditional CCGs. Developer Dragon Foundry has created a system that allows opponents to play cards simultaneously — and in combat, players also choose their attacks and blocks at the same time, which makes predicting the adversary's moves vital.
"With Nova Blitz, we wanted to give CCG fans something truly original to play with," says Paul Barclay, CEO of Dragon Foundry. "We gathered some of the best talent in the industry — veterans who worked on a number of AAA collectible card games including Magic: The Gathering, L5R, Star Wars, Eye of Judgment, and Magic Online — to create an incredibly polished card game. See you in the Nova Blitz arena!"
Next Article
As MMORPGs slowly continue to dwindle in popularity and MOBAs remain in the spotlight, the industry seems to be fixated on competitive gaming.
by Mikedot
Since Cards and Castles was new to me, the first thing I did was pick up the game and play through its two-battle tutorial. It's pretty easy...
by MissyS
Gearbox is taking their time to get things right, as one of the largest Battleborn patches hits today!
by DizzyPW