Nida Online Open Beta Begins Sept 23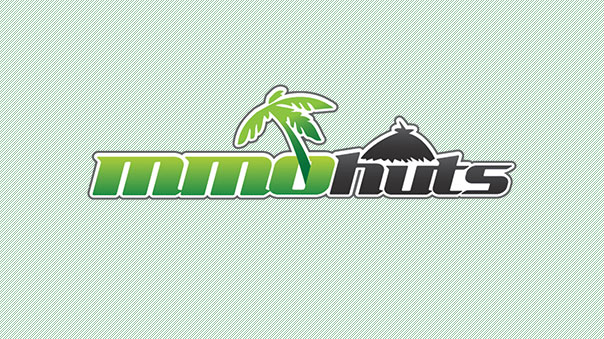 GameKiss, the company behind Freestyle: Street Basketball and GhostX, just announced that their new game 'Nida Online' will launch its open beta phase on September 23, 2009. For those that haven't heard of Nida Online – it's a 3D Fantasy MMORPG set in an fantasy world with a mix of sci-fi elements. The game has a strong emphasis on simplicity and boasts fast paced fun gameplay with enough variety to keep players engages. Nida Online will actually launch a day after the Dungeon Fighter Online open beta – which will be tough as Nexon set the bar quite high with their much anticipated side scrolling arcade style fighting MMO.
The Original Press Release
Gamekiss announces the release of its open beta service of NIDA online, a new online title from JC Entertainment starting on 23 September, 2009. NIDA online, a fast-paced "hybrid action MMORPG", has recently finished its two-week closed beta service.

NIDA online has features of classic MMORPGs including quick level-ups, simple and user friendly controls. While many current MMORPGs in the market are complex and difficult to learn, gamers can purely focus on enjoying the game-play of NIDA online due to its great accessibility. In just two weeks of the closed beta service, players achieved over level 200, which shows that NIDA online is simple to learn and frees gamers from the complex pressures of leveling up their characters over a usually longer period of time.

While the fun parts of classic MMORPGs are well kept in the game, some new trends seen in current MMORPGs including fishing and mounts to ride have been added to the game. The results are less stress, easy game-play and quick satisfaction for the player.

Gamekiss.com is to host various events to celebrate the release of the open beta service. Newly registered members will receive game items when they introduce themselves on the online forum. Items for beginners and virtual game money will help gamers in the early stage of the game.

Players who write reviews of the game or produce video clips of their own game-play can look forward to be rewarded with extra "special" items. Among them will be ten selected gamers who will be given "Event GKash", a universal currency at Gamekiss.com. Additional events include guerilla hide-and-seek which can be played with game masters within the game.

"Gamers will enjoy playing the game without disruptions or having to worry about a character database wipe," says GM Joey, Chief Game Master of NIDA online. "We will make sure we improve the problems found during the closed beta service and provide more stable service", he adds.

NIDA online is available worldwide, it is free and easy to register and play. More details can be found at nidaonline.gamekiss.com.
Next Article
Once you get into M.E.R.C. you'll find yourself faced with a game that has much of the polish one might find in a AAA title such as Xcom.
by ApocaRUFF