NHN announces Trinity 2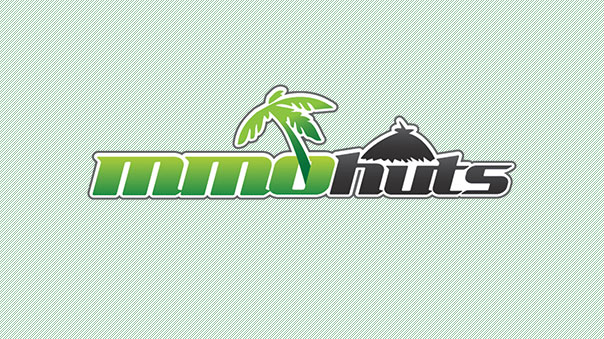 NHN Corporation, publisher of Karos Online, has announced another game to be previewed first at Gamescom – Trinity 2.
Trinity 2 will be a side-scrolling, action RPG that blends technology and fantasy. The game intends to have skill-based character growth, twelve class paths, hybrid skills, PvE and PvP.
More details will be released about the game in the future.
Trinity 2 Screenshots:
Source:
New Online Action RPG 'Trinity 2' to debut at Gamescom 2011

NHN Corporation adds a fast-paced playable preview to their portfolio in Cologne

SEOUL, KOREA – July 13, 2011 – NHN Corporation announced today thatTrinity 2,a dynamic new side-scrolling action title for PC, will be part of the exciting lineup of games being shown by NHN at Gamescomin Cologne this year. Along with the AAA MMO ASTA (formerly known as Project E:st), whose European debut at the show was confirmed last week, Trinity 2 will be presented and playable in NHN's media booth in Hall 4.1, Aisle D No,014from 17 – 19 August. Key members of the development team will also be on hand to discuss the game's strategic elements, skill-based character growth and other features of Trinity 2 that offer an engaging experience for players and make the game a standout within the action genre.

Trinity 2 is a 3D side-scrolling online action RPG that combines dynamic action with a vibrant, finely-detailed high-tech and fantasy hybrid theme. Characters are highly customizable and can evolve into one of twelve specialized class paths, with access to a wide range of hybrid skills available for unleashing a variety of impressive attacks. With extensive PvE content, competitive PvP and strategically challenging playing fields throughout, Trinity 2 should be on the radar for all fans of action games.

NHN is currently looking for partners to publish Trinity 2 throughout Europe and North America, and will be available for meetingsin their business centerbooth in Hall 4.1, Aisle D No, 014  from 17 – 19 August. To book an appointment for a presentation of the game, please contact ICO Partners at pr@icopartners.com.

Gamescom takes place from 17 – 21 August, 2011 at the Kölnmesse in Cologne. More information about the event is available at http://www.gamescom-cologne.com.
Next Article
NCSoft finally pulled the curtains off Master X Master in their usual private invite only meeting room deep within the heart of E3.
by DizzyPW
Nexon has begun the 14th-anniversary celebration for MapleStory, with a host of events, items, and the return of the Pink Bean.
by Ragachak
The early access open beta testing phase for Nexon's latest free to play MMORPG Vindictus went live late in the day on September 15, 2010...
by Guest