NGames Announces New MMORPG Dark Era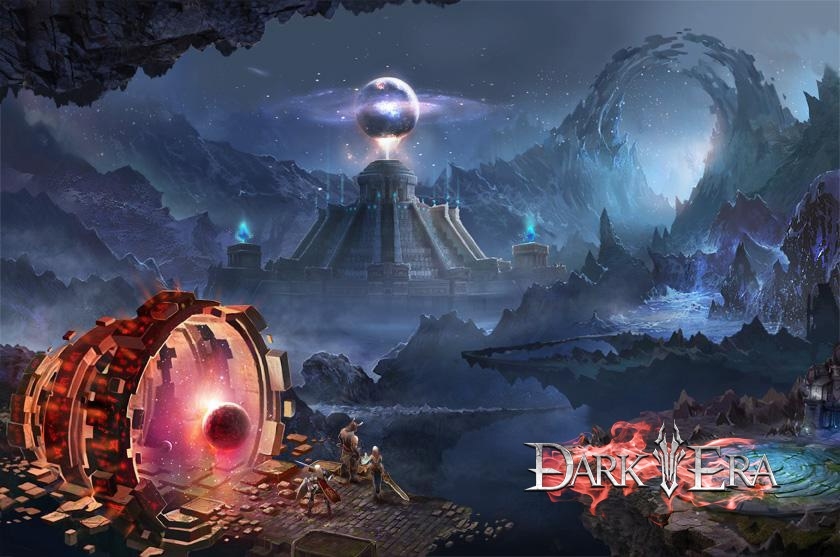 NGames is proud to annnounce that their new MMORPG Dark Era will be launching soon! Dark Era is a 3D double-client MMORPG, that has amazing gaming effects, real-time combat and fantastic game visuals. Players will explore a vast universe and space through the different ages. Dark Era features creative gameplay that will go beyond your imagination. The mystery of time and space can also be experienced in the game; time and space can be determined by the player.
Demons have descended! Warriors, fight for glory!
Let NGames give you a first look at Dark Era:
Game Visuals – Upgraded 3D Engine
This game offers players high-quality visuals and combat. The 3D engine provides excellent game graphics, and light and shading feel vivid and real.
Dark Era opens up a new web game trend which enables players to enjoy the game with only a web browser or through a client. Viewpoint controls are easily adjusted within the game. All the current features will bring players a different visual experience. Server resources have been optimized for flexibility and a multi-thread server is used for ensuring a fluid gaming experience. Apart from our unique operation team, we also have professional customer service that will provide players a comfortable gaming experience.
The Most Innovative Gameplay
Dark Era opens up an unprecedented and innovative path in the web game market where all web games are generally similar in every aspect. But Dark Era abandons the traditional web game themes based on history or magic. Instead, it adopts the notion of time-space. Time and space are connected, providing more original possibilities. In the game, players will travel as Chrono Guardians: the medieval Age of Chivalry, the martial Rome, the legendary era of Emperor Li… You might fight with Joan of Arc and then drink wine with Cho Hakkai.
The battle system is also innovative. Dark Era is the first web game that uses horizontal fight scenes, presenting the most featured hand-to-hand combat in web games. The skill system emphasizes attacks such as Leap Chop, Assassination, Sneak Attack and Spin Attack, which makes fighting more challenging. In intense fights, blood spray will appear around the target being hit and the surrounding ground. A wide range of events, including Hero Guardian, Hero Trials, Phantom Cave, Titan, Ice Fire BG and Secret Chrono, help players better dive into the gaming world. Artifacts, capes, smelt and other systems offer players a chance to explore the game in depth.
Heroes can upgrade and learn skills infusing Chrono Energy. Illusory Beasts are a player's best friend on a journey. With Chrono Energy, players can either summon these Illusory Beasts or upgrade them. Plus, after merging them with beasts, players can receive a special merge skill: Wings Crush and Wings Protection. Wings Crush can summon devil souls to area attack, while Wings Protection can summon Supreme Beast Magical Armour to protect players against damage. However, using merge skill consumes Fury. Fury can be accumulated through battles or recover itself.
Enjoy Leisure Fun
Every player will have a private garden where they can plant holy trees, collect ores and raise illusory beasts. Players can let their pets take care of it. Even when players are taking a break, they can level up and acquire resources. There are three holy trees: EXP Tree, Money Tree and Energy Tree. By planting them, players can receive dozens of Gold, EXP and Energy. Meanwhile, players can also open their own mines. Resources will be refreshed at intervals for players to dig up.
Brave devil hunters, the Chrono-Space Gate is going to open! It's time to travel through time and dispel Evil Phantoms to where they belong! Join and experience this awesome action-packed 3D MMORPG!
Next Article
Joycity's The War of Genesis: Battle of Antaria has officially dropped their first major release since the global launch.
by Ragachak
Jeong Juno, known for his work on Lineage 2, has joined up with Nexon to add fresh artwork and more to LYN: The Lightbringer.
by Ragachak