NGames announces Immortal King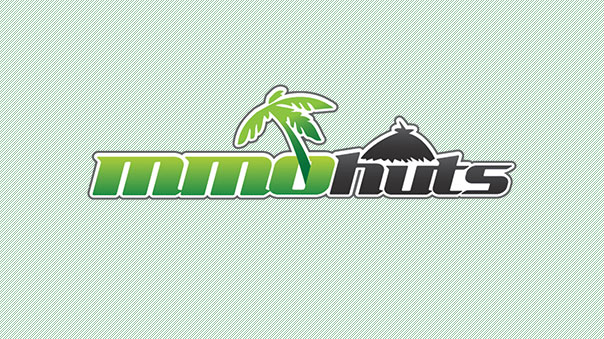 Immortal King, a new MMORTS based on Greek Mythology, has been announced for a September closed beta on NGames' portal, Game321.
Immortal Kings will feature a world divided between Zeus, Hades, and Poseidon. Players can choose to battle for their chosen god, and raise heroes to lead their armies. The game boasts of 137 hero types (including tanks, attackers, and healers) as well as 72 soldier types. Armies can be organized into seven array types, and a special Challenge Mode offers a stage-by-stage challenge for players to clear and conquer. Players will also need to manage their home area's resources and taxes.
NGames publishes Pockie Ninja.
Immortal King Gameplay Screenshot

Source:
NGames set to unleash "Immortal King" this September

Greek mythology inspired military RTS hitting Closed Beta next month

Publisher NGames have announced another stunning new addition to their Game321 portal, confirming that Greek mythology inspired RTS, Immortal King will be entering it's closed beta phase in September.

Ever look at Zues, Hades or Poseidon and think, "Yeah..I can do that too!"?

Well now is your chance to prove it while fighting alongside the infamous Greek gods themselves!

Publisher NGames are readying the release of Immortal King, a brand new SLG/RPG MMO webgame due for closed beta this September.
Immortal King (hereinafter IK) launches you into a world steeped in Greek mythology, challenging you to command a powerful army of troops, become a legendary figure, and even conquer the Gods.

In the world of IK, Zeus, Poseidon and Hades have divided the world between them. Zeus controls the skies, Hades the underworld, and Poseidon the waters. Upon hearing about your heroic deeds, each God extends an olive branch for you to grab, asking you to join them in their battle for supremacy. Who do you join?
Weigh your options and choose carefully. The roads are very different and each leads to an unknown future..

Immortal King Features

NGames have revealed 4 of the key features players can expect when IK enters Closed Beta this September.

Heroes

Your army of troops will be lead by powerful heroes, who you can train and level in an RPG style. Through exciting and challenging expeditions, your heroes will evolve into well oiled military leading machines.

Train them wisely and victory is yours.

Challenge Modes

Besides the usual RTS battles, IK will also feature an interesting Challenge mode. Here, you need to clear a map of all opponents before moving on and clearing another area. The Challenge maps offer a refreshing break from normal gameplay and will unlock new heroes for you to recruit, who can then fight alongside you in the main game!

Deploy and Arrays

Unlike other RTS webgames, IK is much more involving than simply sending your troops into battle and waiting for a result.

Instead, IK allows you to organise your troops into 7 different kinds of arrays, which will make up your overall battle formation. Do you form a T-type array? Scatter your troops across a wider area? Perhaps a cross-formation will do the trick?

Immortal King provides you with 137 types of heroes and 72 types of soldier to arrange on the battlefield. Clever placement of the different hero types, such as tanker, attackers and healers, will be essential to victory.

IK's battles are a joy to watch and manage, with stunning visual effects plunging you deep into the action. This is a war of gods, and you're in the middle of it.

Municipal Management

You can't be a great leader without pleasing the people. Your municipal management skills will form the basis of your success in IK. Managing everything from levying taxes, trading crops, training troops and developing technologies will be your responsibility.

You must maintain the balance between military dominance and national development to succeed. Your great empire depends on it.

Immortal King is releasing soon!

NGames will reveal more game information in the build up to the closed beta launch this September.
Next Article
Albion Online today announced that their latest update 'Cador' is live.
by MissyS
Hunted Cow has implemented updates in their Browser Based MMORPG Fallen Sword which will give beginning levels a new life.
by MissyS