Next Clash of Lords 2 Update Bringing New Epic Hero and More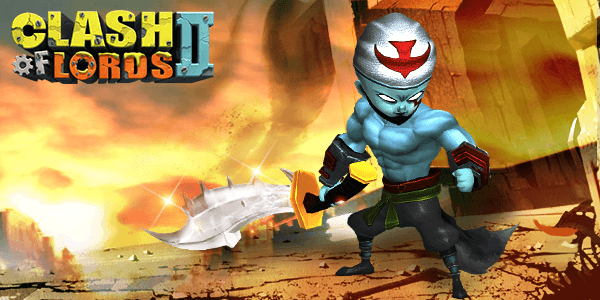 A brand new Epic Hero, the new Salvage system and the introduction of Hi & Low Resolution graphics plus loads more coming in the next jam-packed Clash of Lords 2 update.
Everybody get ready for Djinni, the latest Hero to join the CoL2 family. Djinni is not your average Hero, this sneaky Assassin was designed by the winner of our 'Design a Hero' competition! As if that wasn't enough, we are giving away Djinni to all our players for FREE!! That's right, no hiring or purchasing events needed, simply log into the game daily!
Another key feature of this update is the new 'Salvage' function. The Salvage function allows you to break down any Epic Hero in return for some Magic Powder. This Magic Powder can be used in exchange for other items such as Rings and Mutagen!
For those of you who are running CoL2 on an older phone and experiencing some lag, worry no more! After the release of this next update, you will be able to switch between High and Low resolution allowing everyone to have a smooth Clashing experience. The game will run faster and smoother on low resolution, but some animations may not play.
You can experience all these awesome features, plus a whole load more by updating your Clash of Lords 2 game on Thursday 20th of August.
Next Article
Starship Assassin, a sci-fi themed multiplayer arena shooter, is looking for more beta testers!
by MissyS
In celebration of the anniversary of the historic Apollo 11 lunar landing, the "Lunar Mode" has returned to World of Tanks on Xbox 360.
by MissyS
DarkEden is hosting a special event this weekend to coincide with the "unlucky" Friday the 13th.
by MissyS