Nexon Reveals Details about Mobile RPG HIT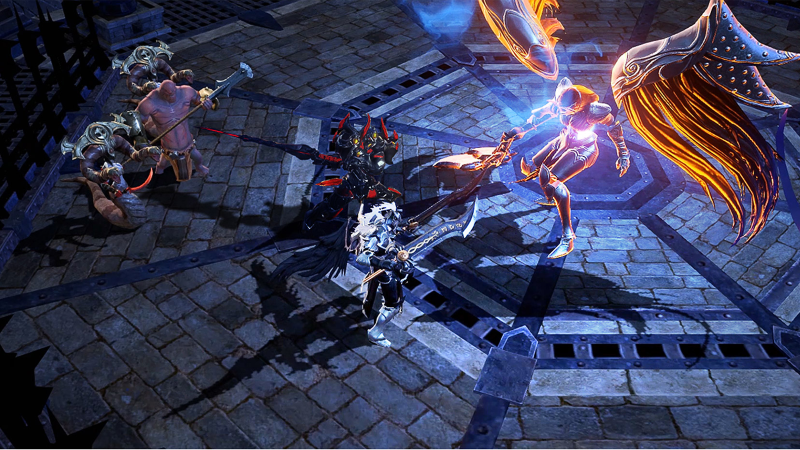 Nexon and NAT Games today announced more details about HIT (Heroes of Incredible Tales) – its phenomenally successful Korean action RPG, which already boasts in excess of five million downloads since launching in Korea in November 2015. HIT is the first mobile game from Yong-Hyun Park, the mastermind behind hugely successful MMORPGs Lineage II and TERA, and features intuitively addictive gameplay set across a diverse and beautifully rendered levels taking full advantage of the Unreal 4-powered graphics engine. IOS and Android players are in for a rare treat when the game launches across Europe later this summer!
HIT pre-registrations are now open. A shield-shattering 90,000 users have already signed up, guaranteeing themselves access to unique in-game rewards. Even more rewards can be gained by all players reaching the next level of preregistrations at: https://hitmobile.nexon.com/en or https://goo.gl/k0noJY
Besides an engrossing storyline, HIT is also jam-packed with game modes:
Adventure Mode – Become a hero as you journey through incredible tales, earning both EXP and rewards along your way. Become a knight and set out across 200 stages to defend Intera. Depending on the region, multiple stages exist, and on the last stage of each region, a different and menacing boss monster will appear. The only way to proceed with the story is to defeat the evil boss.
Tower of Trial – Test your mettle in a special challenge stage which consists of 50 floors. Each floor unlocks as your level increases, and powerful rewards corresponding to your level will be rewarded upon completion.
Daily Dungeon – Every day, conquer dungeouns with your friend's character in tow as a mercenary and ally. This mode includes six stages where, on the hardest stage, players will be able to acquire great rewards.
Real-Time Game Modes – HIT is true to its MMORPG roots,  offering players  an abundance of real-time content. In the Arena, you can challenge other similarly-equipped players to PvP combat, and the victorious hero is rewarded with points. A ladder system will be also be put in place to enhance the competitive spirit. PvP arenas can host up to six players for a free-for-all battle royale. In this mode, points can be earned depending on the number of kills and damage dealt to others. Raid challenges a band of five cooperative players to engage four distinct types of boss monsters. Guild War pits two guilds against each other with each side having a player and three allied guild members as one party.
You can pre-register for the game at the official website.
Next Article
WEBZEN today confirms that the latest expansion for popular manga MMORPG FLYFF – Fly For Fun will be released on European & American ser...
by MissyS
Innogames has detailed the neighborhood system for Forge of Empires.
by MissyS
En Masse Entertainment announced that the next update for their True Action MMORPG TERA is coming next week.
by Ragachak