Nexon Europe Launches Lost Saga Open Beta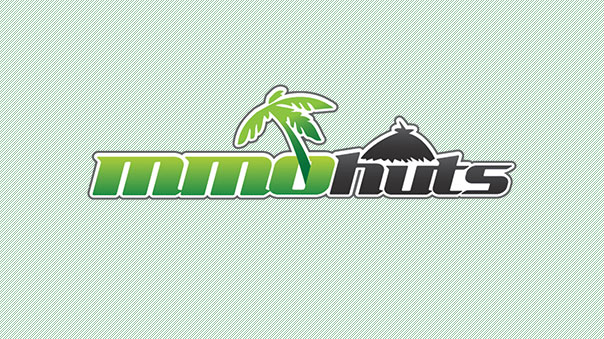 Today, Nexon Europe is thrilled to announce the beginning of the highly anticipated Open Beta for the celebrated online brawler Lost Saga. Offering a series of events with awesome rewards. There has never been a better time to join the burgeoning community – and all are welcome to get involved.
A new batch of beloved brawlers will also be added to the game from 30th April; characters from classic titles BlazBlue and King of Fighters will be accessible to brush up on their skills in the new playground.
The BlazBlue fighters will be the devilishly-attired Hazama and Ragna, while players yearning for the action of SNK classic King of Fighters can take up arms with the Redflame, Iori, or the flame-fingered Kusanagi Kyo.
Along with the Open Beta starting today, Nexon Europe is offering a series of rewards, attainable via Facebook, YouTube, and by simply logging in every day.
Players that change their Facebook profile picture to one of the characters playable in the Open Beta have the opportunity to win 5,000 NX (Nexon Cash) to spend on any Nexon Europe title in their extensive catalogue, including Lost Saga itself. Similarly, players that invite friends to join the game via Facebook are also eligible for a chance to win 5,000 NX. Users are also invited to review the game at their leisure on YouTube, and in doing so can be in the running to win even more Nexon Cash (NX).
Artists will also have their chance to win rewards with the Comic Strip Event. If players can come up with an entertaining comic strip based on the Lost Saga characters that is at least five panels long and includes speech bubbles, they can win Nexon Cash (NX) and have their entry posted to the Lost Saga Facebook page for the thousands of fans to appreciate.
Even players that want to get in on the brawling action and nothing more have a chance to win gifts to use in-game; users that log in every day will be rewarded with the very best gifts to propel them on their way to epic victory.
"The Open Beta is a significant stage for us to service a flawless game and we're happy to give something back to those that want to get so involved," says Minkyu Kim, Product Manager at Nexon Europe. "With the chance to get creative and win big, as well as play characters that so many are familiar with from classic titles like King of Fighters and BlazBlue, I'm confident that everyone can benefit from the run-up, making an awesome brawler experience!"
Developed by I.O. Entertainment and licensed by WeMade Entertainment, Lost Saga is an online multiplayer brawler game like no other, incorporating over 100 well-loved characters from across time and space, 20 maps, and a wide variety of game modes.
The Open Beta will begin on 24th April and it will be followed by the official launch. Lost Saga will be available in 6 languages: English, German, French, Italian, Polish, and Turkish.
Next Article
Super Evil Megacorp's MOBA built for touchscreens, Vainglory, is celebrating its first birthday.
by MissyS