Nexon America Unveils New Mabinogi Content Featuring Legend of Merlin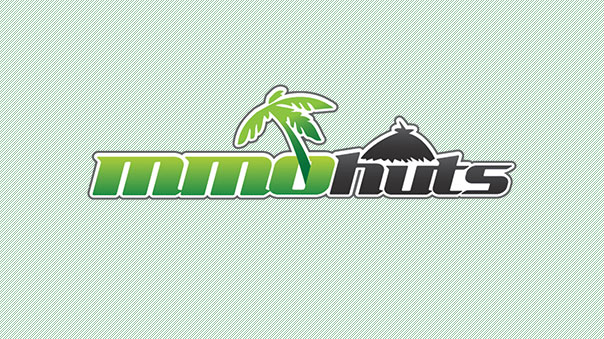 Nexon America today released an extensive new content update for popular title Mabinogi, including a new character with unique and powerful skills, a new Hero Support System, new character cards, in-game items and events.
Beginning today, players will have access to the new Druid talent as part of an evolving Heroic talent system. Merlin, the first of the Druids, was an arrogant youth and mage of legendary strength, who first pioneered the advanced Druid magic system. He cast his first lightning bolt at age three, invented his first spell at 11 and has mastered every known form of magic since becoming a Druid 100 years ago. The new Merlin content includes double skill training bonuses, an exclusive Druid title once the existing magic talents are mastered, and a new character card, bundled with clothes, gloves, shoes and earrings. Three new advanced active skills will also be available to players – Meteor Strike, Spellwalk and Snap Cast – and a new passive skill, Magic Weapon mastery.
Additionally, the content update includes a new and unique Hero Support System, which will allow players to work more efficiently by making progress on multiple characters simultaneously. New character cards will give gamers access to the new Hero content, as well as a variety of special progression bonuses.
Also beginning today, players will have access to a new Dressing Room update feature showcasing the full overhaul of Mabinogi's highly successful in-game beauty shop. The massive update includes a completely redesigned user interface, which will now be the source of all Pon expenditures, incredible character customization and equipment organization. The new system will let players track and preview their wide array of found, earned or purchased gear across all characters on their account.
Players will get to enjoy brand new Mabinogi events as part of the new content update, including Fashion Bingonogi, an event which partners the new Dressing Room update. During the event, players can talk to Caravan Joe to get a Bingo scroll and use a coin to spin the roulette wheel to compete to win prizes of new gear, including the previously unreleased Snowflake outfit and Ranger outfit set. And players who log in during a 24-hour window beginning November 16 will automatically receive a non-tradable Shyllien Mana Knuckles magic weapon during the Magic Weapon Giveaway event.
Next Article
Excitement is in the air as brave champions hailing from the icy reaches of Northrend to the deserts of southern Kalimdor ready their lances.
by MissyS
World of Warships has welcomed a line of German battleships in its latest update, welcoming eight new warships to the German fleet.
by MissyS