New World: Barnacles & Black Powder Expedition Released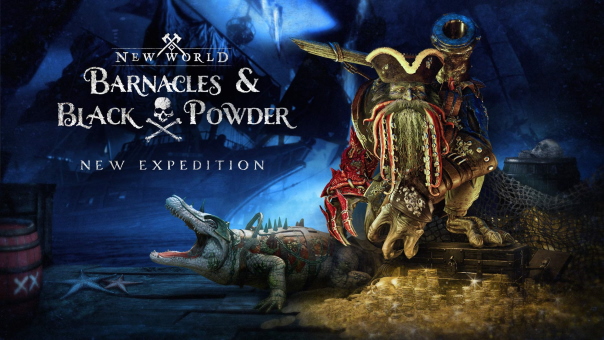 New World's latest update is now live, introducing the Barnacles and Black Powder Expedition.
Delayed from its original release earlier this summer, the Expedition introduces Admiral Blackpowder and his crew. Visit the Cutlass Keys settlement to take on the Expedition, featuring three new mutations:
Icebound: Icebound features mutations that deal Ice damage, apply slow, and spawn glacial crystals with area effects.
Oppressive: Enemies gain powerful abilities like mana drains and zones of silence, which prevent ability usage for a short period of time.
Frenzied: This variant applies Curses to players that dodge. Curses stack up and deal damage over time. When Frenzied reaches 3 stacks, it detonates. This explosion deals additional damage to the player and leaves an elemental damage area of effect.
More details are available here.
Now that the gods have returned to RuneScape, they are wasting no time in unleashing their influence to win over the inhabitants of Gielinor.
by MissyS
Battleplans is available now to download for free from the App Store.
by DizzyPW