New Trickster Online Summer Poppuri event begins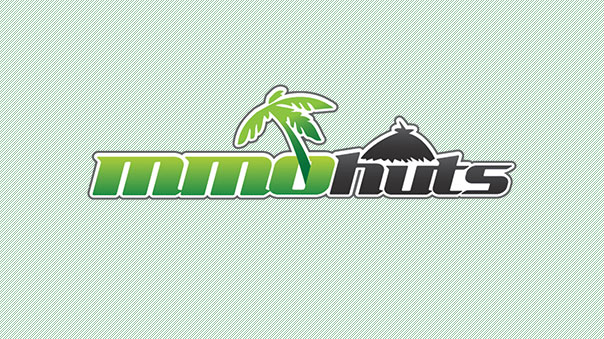 Trickster Online is hosting a new event, from now until September 8th, called the Summer Dig, Dash, Bonk Biathlon Poppuri.
Players can find boxes by drilling (Poppuri Driller Boxes) or by hunting monsters (Poppuri Hunter Boxes).  The more boxes collected, the higher stage they reach for the contest. To earn prizes, players must have one character above level 10 and have at least 200 boxes at the end of the event.
Prizes will include Trickster Points, Gacha coins, an Intern Raven GM Pet, and even a $300 Amazon gift card.
Trickster Online Gameplay Screenshot
The Original Press Release:
NTREEV ANNOUNCES SUMMER POPPURI EVENT FOR TRICKSTER ONLINE: A NEW DISCOVERY

Starting Tomorrow Dig, Dash And Bonk Your Way Through A Poppuri Event Like No Other In The Latest Biathlon Summer Poppuri Event

Irvine, Calif., August 17, 2010 – Ntreev USA, a leading online game developer and publisher, announced today its Summer Dig, Dash, Bonk Biathlon Poppuri event starting tomorrow for its popular fantasy MMORPG, Trickster Online: A New Discovery. This new summer promotion will give players the opportunity to win some fabulous prizes including up to 50,000 Trickster points, a new in-game pet, and a $300 Amazon Gift card plus much more. To read all the rules and regulations and participate in the event, players can visit
http://trickster.ntreev.net/Entrypoint/?epn=11129269100811

Starting tomorrow through September 8th, the Summer Poppuri event will give players a chance to drill up boxes in anticipation of winning exciting prizes. However, this Poppuri event is different from previous events as players will not only drill for boxes but boxes will be dropping off monsters too!

Players can earn two types of boxes – Poppuri Driller Boxes and Poppuri Hunter Boxes – by either drilling or hunting monsters.

For each stage they reach, players will earn prizes ranging from Trickster points to Gacha Coins and so much more. In order to be eligible for prizes, players must have at least one character at level 10 and posses at least 200 Poppuri Boxes at the conclusion of the event.

"Poppuri events are one of those most exciting because of all the intense competition that comes with this style of event," said Chris Lee, CEO of Ntreev USA. "This event is sure to pump up the competitive spirit of our community and it's a great way to end the summer season."

In addition to winning fabulous in-game prizes like Trickster Points and Gacha Coins, the top ten drillers will win exclusive rewards including an Intern Raven GM Pet plus additional top 10 player rewards of 10,000 Trickster points for 5th -10th place, 50,000 Trickster points for 2nd through 4th and 1st place will take home a $300 Amazon gift card! Players can also keep in mind that once Poppuri Driller Boxes and Poppuri Hunter boxes both reach 100% a slew of additional prizes will be given out.

For a complete list of rules, prizes and to download Trickster Online:
A New Discovery for free visit
http://trickster.ntreev.net/Entrypoint/?epn=11129269100811
Next Article
The H1Z1 virus has spread beyond SOE labs and is now available on PC to all survivors worldwide through Steam's Early Access program star...
by MissyS
The makers of Subway Surfers present an action arcade adventure like no other.
by MissyS