New Star Trek Game in Development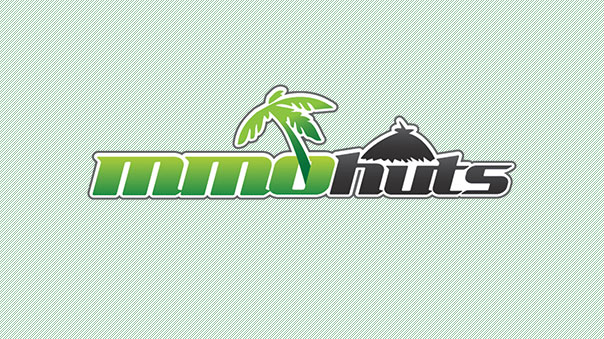 http://www.onrpg.com/wp-content/uploads/2014/04/Star-Trek-Timelines.jpg

Disruptor Beam, the company that brings together fan communities and games, has announced today its plans to produce a new Star Trek strategy roleplaying game (SRPG). Under license by CBS Consumer Products, Star Trek Timelines is a story-driven social game in which millions of fans will build their ultimate starship and crew, while exploring the vast Star Trek multiverse along with their favorite characters from across all eras. Currently in development, Star Trek Timelines will be released across mobile and web platforms in the future.
"We want to create a new generation of strategy game for tablet and mobile devices and one that is as large and deep as the Star Trek universe itself," said Jon Radoff, CEO of Disruptor Beam. "I grew up watching the franchise and have always felt that the best episodes were those that went beyond the coolness of the technology or vastness of space; the ones which told the story of characters making important decisions that had an impact on others, on civilizations, planets, and technology. Star Trek Timelines will encompass all of these concepts, allowing you to explore the vastness of space along with your friends—letting you live out the 'where no man has gone before' mantra we all love—but will also allow you to make decisions that impact your future, your friends and even the fate of the Galaxy."
Star Trek Timelines will immerse players through a story-driven journey across the vast Star Trek multiverse including content and characters from Star Trek: The Original Series, Star Trek: The Next Generation, Star Trek: Deep Space Nine, Star Trek: Voyager, and Star Trek: Enterprise. Players will explore the Galaxy alongside their friends, build their dream crew and go on missions with Captain Kirk, Spock, Captain Picard, Data, and many other beloved (and some infamous) characters. Throughout their journey, players will explore numerous galaxies, planets and distant lands, while interacting with a plethora of technologies, cultures and races. Players will resolve problems through combat, diplomacy and science while building their own resources and creating the ultimate starship! The game will feature all original artwork and 3D graphics throughout.
Disruptor Beam has built a name for itself as a developer which has mastered the strategy roleplaying game genre for mobile and web platforms. The company's hit Game of Thrones Ascent was first released in spring of 2013 to critical acclaim and the game's fanbase continues to grow with over 3 million players. Disruptor Beam will exhibit at the upcoming Penny Arcade Expo East (PAX East) in Boston April 11th – 13th.
For more info, visit http://www.disruptorbeam.com/
Bluehole has announced that its first pre-alpha test for PLAYERUNKNOWN'S BATTLEGROUNDS has been successfully completed.
by MissyS
XLGames has recently announced that they will be hosting a new Livestream series called Exploring ArcheAge.
by Mikedot
Space Engineers is currently featured in the Steam Free Weekend.
by MissyS