New SRPG "The Alchemist Code" Starts Pre-Registration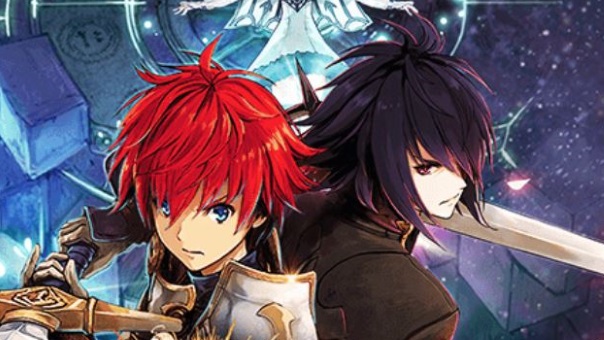 This morning, gumi announced that pre-registration for their latest strategy RPG, The Alchemist Code has officially started! As of today, fans can get early notifications for when the game launches at its pre-registration website, seen below, and players who pre-register who login daily and complete missions will receive Play Tickets that can be used to perform pre-registration summons that contribute to the pre-reg Milestone Campaign Rewards. The Pre-registration Milestone Rewards that can be unlocked include helpful in-game items that will be enjoyed by all players at launch, such as Apples of Accomplishment, Equipment Summon Tickets, Skip Tickets, Mianne (a 5* Potential Character) and Gems. The Alchemist Code collectibles are also available, such as Live Wallpapers and iMessage stickers on the App Store and Google's Play Store. The alluring power of Alchemy is revealed, which brought about the destruction of a world divided by differing ideals.
Not only that, players will be able to find out more about the the key characters from Chapter 1 of The Alchemist Code lore:
Logi, a squire of the Blue Flame Guard, the most powerful knight faction of Envylia. Driven by a strong sense of justice, he perseveres through what he believes is right and trains hard daily as he wishes to fulfill his childhood promise to Dias and Agatha — to create a world where people can live in happiness.
Dias, a squire of the Blue Flame Guard. Well composed, and sometimes even cold-hearted, he wishes for a world without classes, where everyone can live happily. He believes this to be unattainable without gaining ultimate power.
Agatha, a nun from an Envylian convent who cares deeply about her childhood companions, Logi and Dias, and behaves like their older sister.
Ouroboros, a mysterious girl who appears before the Door of Truth. Calling herself the Observer of Destiny, her objectives and true identity are unknown.
The Alchemist Code will be free to play (with in-app purchases) on both iOS and Android when the game releases globally.
Next Article
This is our accompanying article on our most anticipated free to play games of 2017!
by DizzyPW
With today's update to Realm Royale, Cross-Progression officially hits the game for Steam, Discord and Xbox One.
by Ragachak
RWBY has had a fair amount of games come out over the last year or so, and now they branch out with a Deckbuilding Game.
by Ragachak