New Poppuri Event For Trickster Online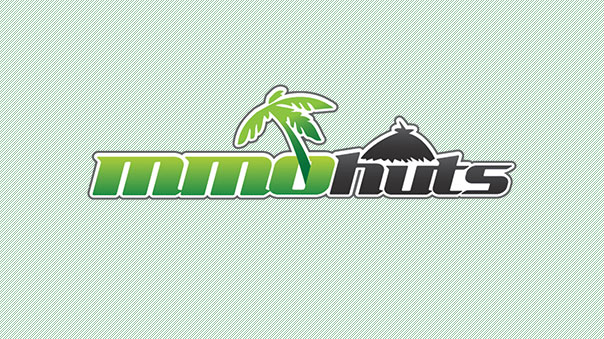 Do you play Trickster Online? Well then you can participate in the Spring Poppuri Olympics and win some in-game and real life prizes like an iPod. This even will run from March 18th through April 7th so if you're interested, read the full release below!
Besides Trickster Online, Ntreev publishes Grand Chase and Pangya. All three have cute anime inspired graphics and are suitable for gamers of any age.
Full Release:
NTREEV ANNOUNCES NEW POPPURI EVENT FOR TRICKSTER ONLINE: A NEW DISCOVERY
The Spring Poppuri Olympics Gives Players A Chance At Winning Both Fabulous In-Game And Real-World Prizes Including In-Game Pets, iPods And More March 18th Though April 7th
Irvine, Calif., March 17, 2010 – Ntreev USA, a leading online game developer and publisher, announced today its Spring Poppuri Olympics starting this week for its popular fantasy MMORPG, Trickster Online: A New Discovery. The exciting promotion will give players the opportunity to win some great prizes including a new in-game pet, an iPod Touch 32G, up to 20,000 Trickster points and so much more. To read all the rules and regulations and participate in the event, players can visit http://trickster.ntreev.net/.
From March 18th through April 7th, players will be able to drill up Poppuri Boxes all over Caballa Island. The more Poppuri Boxes they collect the better the prizes! There are a total of eight stages and as each of the stages is fulfilled players will earn unique prizes. Players must be at level 40 or above and need at least 200 Poppuri Boxes in their possession to receive prizes.
In addition to earning exciting in-game prizes like Trickster Points and Gacha Coins, top drillers will earn exclusive rewards like the new Poppuri Huntress and Intern Hermes. Ntreev will also randomly select three players who have collected at least 1000 Poppuri Boxes to receive an iPod Touch 32G and seven randomly selected players will get 20,000 Trickster points. Three randomly chosen players, who have collected at least 2010 Poppuri Boxes, will win a 2010 World Cup Official Soccer Ball with GM signatures!
"We love to watch the fierce drilling spirit of our players during these Poppuri events," said Chris Lee, CEO of Ntreev USA. "Players will be rewarded nicely with some fabulous prizes for this exciting event and we hope to deliver more events in the future with even greater in-game and real-world prizes."
For a complete list of rules, prizes and to download Trickster Online: A New Discovery for free visit http://trickster.ntreev.net/.
About Trickster Online
Trickster Online: A New Discovery is a free-to-play, full-featured MMORPG that appeals to the casual gamer. It follows a group of adventurers trying to solve the mystery set forth by the death of the eccentric billionaire Don Cavalier and the mysteries of who would inherit his immense fortune. The environment features bright, anime-styled 2D graphics and a vast, epic landscape. Players can completely choose how they want to play the game, from simply exploring the environment and interacting with friends to fighting monsters and other players in an attempt to reach an impressive level 400. The game also features unique and exciting mini-games which allow players to gain special items and experience without battling enemies. With no limit to the number of users, players can interact with people from all over the world while chasing the Cavalier fortune! For more information, please visit the Trickster Online website: http://trickster.ntreev.net/.
Next Article
With Trion Worlds purchasing Gazillion, they will be utilizing these materials to create new products and new IPs.
by Ragachak
Line of Sight, Blackspot Entertainment's latest online FPS, has announced it will launch free to play on Steam on January 31, 2017.
by MissyS
Webzen announced today that the entire game portal will be celebrating the holiday season with 3 special events.
by MissyS