New MLB Dugout Heroes season begins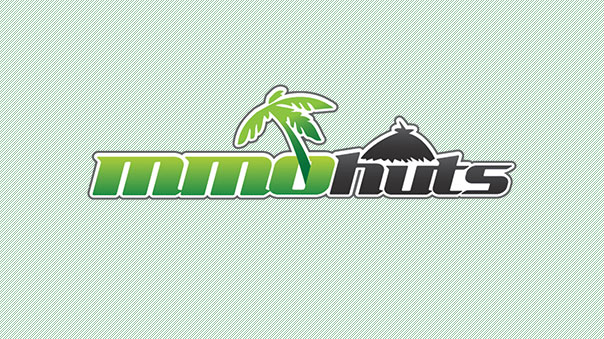 MLB Dugout Heroes has begun a new season today, meaning new updates and content for team managers.
The default player rosters have been updated for 2011, and new draft cards for 70's and 80's players will be released soon. Prizes can now be earned through Single and Team Homerun Derby, players can play with Hall of Fame players, and a new training mode will help keep players in shape without aging them. Later this month, players will also be able to start playing against the computer for experience, instead of other players.
Of course, the new season also means a reset of the Ladder Channel, and discounts in the Item Mall.
MLB Dugout Heroes is published by GamesCampus, which also publishes Heroes in the Sky, Shot Online, and Legend of Edda.
MLB Dugout Gameplay Screenshot
Source:
It's baseball season again!

In connection with the start of the new baseball season, GamesCampus' MLB Dugout Heroes is launching its new season today April 5th at www.mlbdugoutheroes.com.

NEW SEASON LAUNCHES TODAY FOR GAMESCAMPUS' MLB DUGOUT HEROES

The New Season Includes All-New 2011 Rosters, Hall of Fame Players, An All-new Training Mode And More

.Updated 2011 default Player Rosters

.Heavily discounted Item Mall Pricing-which makes it easier for players to get their favorite MLB Players on their team

.The ability to earn rare and awesome prizes through Single and Team Homerun Derby

.The Ladder Channel will be reset and players can fight for the #1 overall ranking all over again!

.Players now have a chance to play with Hall of Fame players

.All-new Training Mode introduced where players can train & improve even your waited or sealed players without them aging!

.1970's and 1980's era player Draftcards are coming out and players can now play with their favorite legends

.Option to play against the computer (instead of others online)for EXP gains!  (this feature launches later this month).

More information can be found at:  www.mlbdugoutheroes.com
Next Article
The Ashes of Creation developers have a new blog today, focused on money. No one likes to talk about money all of the time (or so they say).
by Ragachak
The Shroud of Souls update for Neverwinter: The Cloaked Ascendancy is available today for Xbox One and PlayStation®4.
by MissyS
AIDIS announced today that their latest mobile RPG, Last Cloudia will release globally this year.
by Ragachak