New Mist Champions Revealed for Guild Wars 2's Stronghold PvP Mode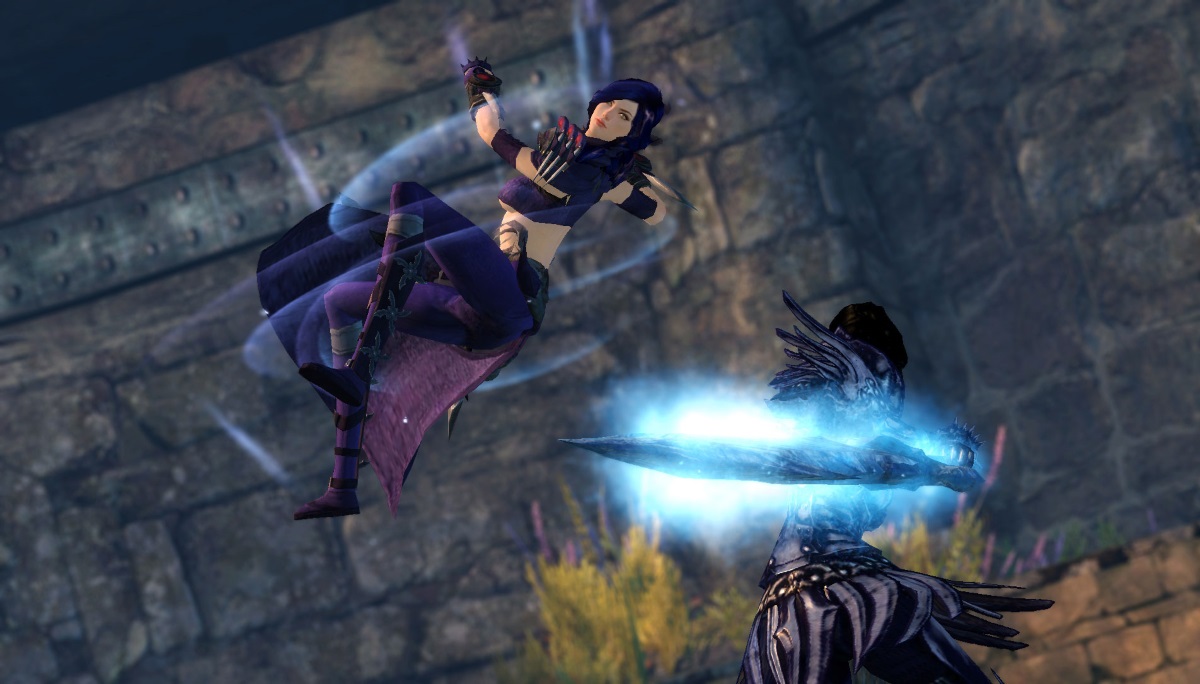 Today ArenaNet has announced Mist Champions, an all-new element for the Stronghold PvP mode set to debut in Guild Wars 2: Heart of Thorns. Stronghold brings a new competitive experience to Guild Wars 2, introducing a PvP mode rich with lore where players fighting as pirates or knights infiltrate enemy lines and try to kill the enemy lord. The addition of Mist Champions fundamentally alters the gameplay associated with this power struggle by allowing combatants to purchase highly specialized champions which can be summoned to turn the tide of battle.
Mist Champions will give players three options to choose from, all of them with devastating super weapons at their disposal:
Turai Ossa – Savour of Elona: This battle-hardened warrior can summon a protective barrier to aid the defense of friendly players and their Lord.
Nika – Obsidian Flame Assassin: Long-time Guild Wars fans will remember this hero from another celebrated expansion, Guild Wars: Factions. Nika has the handy ability of being able to stealth a whole team at once, and their lord.
Grymm Svaard – Sailor and Sword-for-hire: Supported by his flagship Nomad II, Grymm has the ability to call in cannon barrages which burn and knock down any enemies they hit.
A blog post from Game Designer Branden Gee and Stronghold Game Designer Hugh Norfolk offers more details about Mist Champions and each of their abilities, which include war cries, passive skills and elite skills. The post is live on the official Guild Wars 2 website linked here.
Next Article
Super Evil Megacorp, developer and publisher of Vainglory, has announced it will hold the Vainglory 2017 World Championships in Singapore.
by MissyS
Grinding Gear Games has announced a two-week long charity event for Path of Exile, which will benefit Child's Play.
by MissyS