New Lime Odyssey environmental screenshots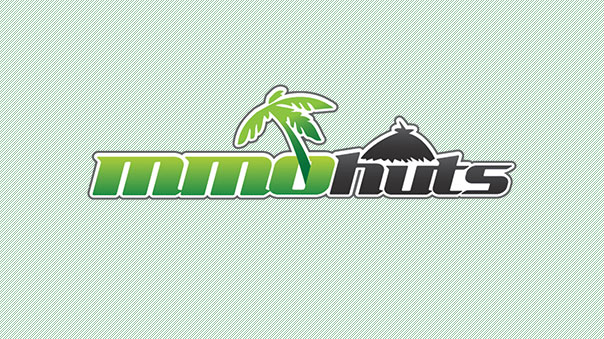 Aeria Games has released a new batch of screenshots highlighting some of Lime Odyssey's areas in the world of Orta.
The regions (shown below) include the dense Blue Coral Forest (home of the humans), the desert of West Tumbara (home of the Turga), the colorful area of Haze Island (home of the Muris), and other areas including Loran Desert and Duval Highlands.
Aeria Games also publishes Eden Eternal and Golden Age.
Lime Odyssey Environmental Screenshots:
no images were found
Source:
Aeria Games Releases New Lime Odyssey Screenshots

New Images from Upcoming 3D Fantasy MMORPG Reveal Stunning Landscapes

SANTA CLARA, Calif.  – Oct. 26, 2011 – Aeria Games, a leading global publisher of free-to-play online games, today released new screenshots for Lime Odyssey: The Chronicles of Orta, its highly-anticipated 3D massively multiplayer online role-playing game (MMORPG). Lime Odyssey is developed by Sirius Entertainment Co., Ltd and will be published in North America by Aeria Games.

The new screenshots showcase a visually stunning panorama of the continent Orta, allowing players an early glimpse of details from the lush greenery within the Blue Coral Forest to the towering saguaro cacti dotting the arid landscape of West Tumbara. Each of the three playable races inhabits a unique home region, which also serves as their starting location.

Regions in Lime Odyssey: The Chronicles of Orta:

Blue Coral Forest – This dense, diverse region is home to the Humans.
West Tumbara – The cat-like Turga race claims the desert plains of West Tumbara.
Haze Island – A colorful explosion of vibrant flora and fauna, Haze Island is the starting region for the diminutive Muris race.
Sea, Land & Air – Players wishing to leave the safety and comfort of their starting borders can run, swim or fly to regions such as Loran Desert and Duval Highlands.

Lime Odyssey will be free to download and free to play.  Interested players can learn more and sign up to participate in the upcoming closed beta test at: http://limeodyssey.aeriagames.com.
Next Article
Grey Goo's new DLC, titled "Emergence," contains three new story missions that take place during the game's single-player campaign....
by MissyS
SAO is part Visual Novel, part .Hack-esque MMO simulator, but that's what the franchise is built on.
by Ragachak
Senior game designer Peter Whalen and the ever lovable streamer Day[9] show off a few new cards from the upcoming expansion.
by Kings Decree