New Hamel Content Coming To Elsword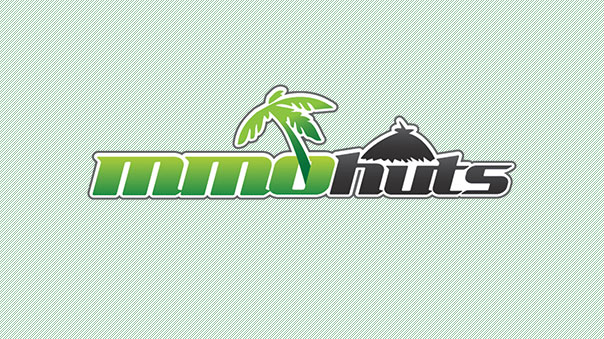 Kill3rCombo has announced a major update for players of Elsword.
The new update will raise the level cap to 60, introduce new ninja costumes, and three new dungeons will make their debut. These three dungeons are the last of the Hamel region, and include Magmanta's Cave, an icy spider's lair; Temple of Frozen Water, the home of Avalanche; and Halls of Water, where they will meet their final showdown with Ran. A series of ninja-themed events and items will also be available for a short time after the update's launch.
Elsword Gameplay Screenshot

Source:
Elsword Dives Deeper into the Hamel Saga with Brand New Dungeons and Special Ninja Costumes

IRVINE, Calif. – Aug. 14, 2012 – This week, Kill3rCombo will launch three new dungeons, increase the level cap and debut ninja costumes for the free-to-play manga-inspired action MMORPG Elsword. Players will now be able to achieve level 60 as they explore the remaining three dungeons of Elsword's newest region, Hamel, and come face to face with the dark secrets of the ancient city.

In Magmanta's Cave, players must battle deep into the icy lair of the vile Magmanta, a massive spider with sub-zero breath. Players should have no trouble keeping their cool as they venture into the Temple of Frozen Water, where the other-worldly priest Avalanche lies in wait. Environmental hazards abound in the temple, and players will need to be nimble to stay alive. Finally, players will need the higher level cap for the Halls of Water and the ultimate showdown with Ran, leader of the shadow demons, in a mini-boss rich dungeon that combines new bosses with some familiar foes from previous worlds.

Additionally, players of all levels can conquer in style as ninja costumes become available for the first time anywhere. To celebrate the cool and stylish ninja threads, ninja-themed events and items will be available for a limited time.

In Elsword, gamers can choose from six specialized and customizable characters as they explore an immersive world and battle rivals to complete dynamic quests. As players progress through the game, they can evolve their fighting styles by upgrading to new job classes, learn deadly new abilities and master combo attacks. With intuitive and straightforward controls, Elsword offers players of all skill levels the chance to experience the thrill of victory in combat, either on solo missions or cooperatively in a party of up to four players. For those who welcome a challenge, Elsword also delivers action-packed PvP combat.
Next Article
Starting today at 1 p.m. CST, the Heavy Metal Machines closed beta allows players to experience high-octane vehicular combat for Windows PC.
by MissyS
Daybreak has announced that it will be shutting down the service for Dragon's Prophet in North America.
by MissyS
Supernova introduces their latest commander to the lineup: The Stormherald.
by MissyS