New Game Mode & Spectator Mode arrive in Heroes of Order & Chaos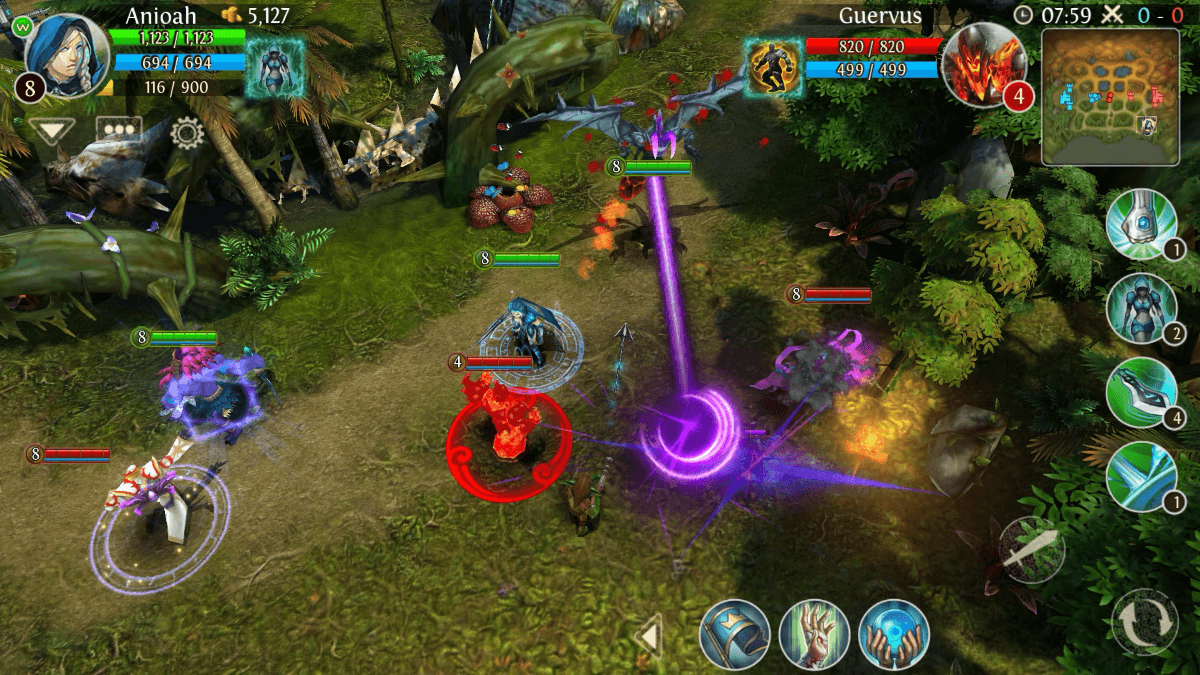 Heroes of Order & Chaos just got more competitive! Now players can watch live matches of their friends in-game with Spectator Mode.
Watch live in Spectator Mode:
We'll be bringing Spectator Mode in stages. The first version has all the key features:

Dynamic controllable camera: move the camera freely on the map to follow the battle or simply tap a player's hero icon to jump directly to them
Displays character builds, objectives, gold and more information on-screen
Spectate these game modes: Fast Game, Fun Mode, Custom and Co-op

To support the Spectator Mode release Gameloft will be sponsoring some community tournaments:
We will be adding to the Spectator feature in future updates.
Test your skills in a new game mode:
Mastered all the heroes? Prove it in this mad mode where anything can happen!
Players faces off with a random team of heroes in unranked matches
Cooldowns are reduced and skills cost no mana, so be prepared for a fast paced game in these 3v3 matches on Border Skirmish
Welcome 2 new heroes:
Lu Yunfei – The Living Weapon, Fighter
Forged to be the living blade of the elegant assassin Qiu Yuelan, Lu Yunfei was abandoned by his master when she began to question whether it was her strength or her blade's that made her so powerful. Now in human form and filled with rage, Lu Yunfei is a sword with no sheath, and no desire to stop fighting.
T'saad D'Velay – The Headless Horror, Guardian
The proud D'velay family once ruled much of Haradon. But when the young T'saad took control, he forever tainted their name with tyranny and cruelty. Within a year, his people revolted and beheaded their vile lord. Yet the Dark Gods saw fit to return T'saad to life, melding his soul with a suit of armor so he might continue to scourge the world.
Collect 2 new hero skins: New looks for heroes Jombraa and Helmm Slagfist
Check out screenshots of the new content below:

Next Article
Black Friday comes early this year for players of Uncharted Waters Online, the strategic massively multiplayer online role-playing game (MMORP...
by MissyS
Columbus Nova, an investment management firm based in New York, announced today that it has completed its acquisition of Sony Online Entertain...
by MissyS
As a celebration of Firefall reaching 500,000 registered members, Red 5 Studios has released the game's system requirements.
by MissyS