New Cars and Dates available in Drift Girls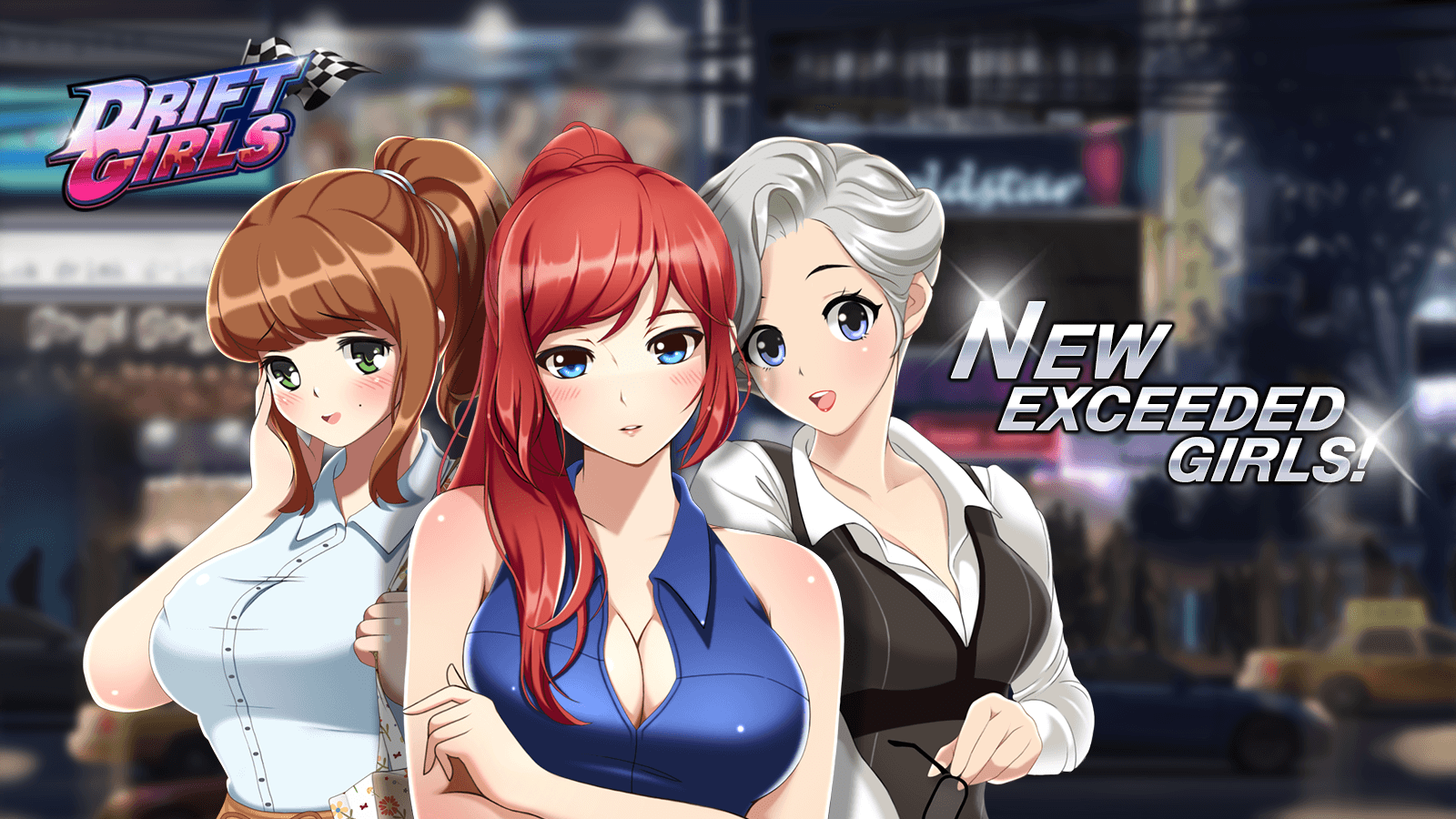 Drift Girls is bringing more oil-slicked contests and built a few more cars for you to race.  Come back and see what kind of girls you can impress with these new whips!
Drift Girls, developed in-house by NHN BlackPick Corp., features dozens of gorgeous anime characters with personality, jobs (ranging from marine biologist to private investigator), and brilliant voice acting from local Hollywood actresses and legends of the American anime industry!
Join the community on Facebook and Twitter as more people put down their expensive PC rigs and consoles for the simple thumb-tapping pleasure of the Drift Girls mobile game experience.  You can play a lengthy fantasy RPG, or you can play in the world's first mobile racing and dating sim combo!  Which would you rather do?
Now there are more girls available for Exceeded Limits.  Shower these new models in presents and praise as you nod your head to the sultry beats of the Drift Girls OST.
We're happy to have such a long list of dedicated fans who so clearly what to see more Drift Girls action.  Two of our most amazing fans (Luni & Trung Pham) created a beautiful microsite.  Get more information and see more screenshots at www.driftgirlsclub.com!
Check out the upcoming events for August and September!
Event 1 – Vote for the Best Drift Girl
Now players can vote for their favorite Drift Girl while waiting for the game to load.  Once one of the Drift Girls reigns supreme, we'll send out a special gift for that girl.  So be sure to log in between 8/31 – 9/13 to vote for the Drift Girl you love the most!
Event 2 – Sponsor Professional Package
Meet and dress up with the women behind the big players in the racing scene.  For a limited time, you can buy professional outfits for the Drift Girls elite businesswomen.  Check out the store 9/08 – 9/13 for this upgraded wardrobe!
Event 3 – Drift Girls of the Week
Each week brings a new favorite girl to the tracks with new bonuses!  Racing with these girls will give you 30% Gold for every race!  Don't fret!  Once the girls' weeks are done, you can get a Special Girl Gift just by logging in the following Monday.
Chloe – 8/31 ~ 9/07
Anna – 9/07 ~ 9/14
Nicole – 9/14 ~ 9/21
Jina – 9/21 ~ 9/28
Event 4 – Daily Gift
We love our fans, and we want them to race through the game at the pace they set.  That's why we're giving away Gold every day from 9/01 (Tues) ~ 9/31 (Wed).
If you log in from 10:00-13:00 and from 17:00-22:00 every day, you'll receive 10,000 Gold Coins each time!
Event 5 – World Tour Burning Event
Don't you want the rewards from leaving other players in your PVP dust?  Well, if the pride of putting your girl and car on a pedestal of PVP perfection isn't enough, we're giving out rewards for participating in our World Tour Event from 9/24 – 10/10.  Just keep racing, and you'll keep getting rewards, whether you win or lose!
# of Participations – Rewards
1 Race – Fuel Tanks (Large) x2
10 Races – 20,000 Coins
20 Races – Premium Parts x3
30 Races – 5* Car Paint
40 Races – 3 Premium Car Boxes
50 Races – 6* Car Paint
Xaviant today announced that their hit battle royale game The Culling will be making its way onto Xbox One's Game Preview program.
by MissyS
The hit free-to-play action MMORPG Elsword, invites players on a completely new hell-raising experience as the popular Event Dungeon, Gate of ...
by MissyS