New 2D MMORPG 'Dragon Excalibur' Announced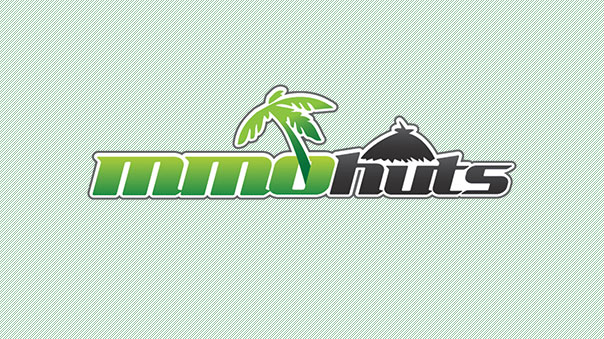 The folks Behind Perfect World and Ether Saga Online just announced a new 2D MMORPG called 'Dragon Excalibur'. This announcement came on August 6th, 2009, but players here in North America or Europe shouldn't expect anything too soon as these games can take years to be fully released. The game will likely be released in China before the United States as the developer, Perfect World Co, is based there.
Heck, another reason why gamers shouldn't expect 'Dragon Excalibur' too soon is that the game is so far away from being released that I couldn't even find a single screenshot or image of the game to attach to this post. One interesting trend that I've noticed over the last few months is that more and more game publishers are releasing 2D games, as IGG recently released 2029 Online and Gamepot USA released Mir 2 just recently while Ndoors, the folks behind Atlantica Online, are working on a 2D Side scrolling game called 'Wonder King Online'. From the game's official press release, it looks like Dragon Excalibur will be a fantasy based with an interesting historical novel feel to it, as players will be able to explore simulated historical settings. Learn more about the game by reading the official press release below:
The Original Press Release:
BEIJING, Aug. 6 /PRNewswire-Asia/ — Perfect World Co., Ltd. (Nasdaq: PWRD) ("Perfect World" or the "Company"), a leading online game developer and operator based in China, today announces the introduction of its first 2D real-time fantasy MMORPG, "Dragon Excalibur."

Developed by Perfect World's Shanghai R&D team, "Dragon Excalibur" is a 2D fantasy online game that runs on Raider, the Company's proprietary 2D game engine. The innovative 2D technology will allow the game to feature advanced and unique visual effects. In "Dragon Excalibur," a fantasy world is created where human beings, demons and gods meet in a simulated historical scene. It ushers the players into a world of a voluminous historical novel where they can shuttle between different dynasties. The game players can also familiarize themselves with the simulated historical settings and can try to alter the fate of history with their courage in the game. The innovative play modes will bring a brand new game experience to the players.

Mr. Michael Chi, Chairman and Chief Executive Officer of Perfect World, commented, "The upcoming launch of our new game 'Dragon Excalibur' is an important part of our strategy of diversifying our portfolio of games. Perfect World has been dedicated to providing a variety of innovative games to cater to a wide range of players with differing interests. As a result, our game portfolio has become even richer with a number of games performing well in the markets. We believe that 'Dragon Excalibur' will be an important 2D real-time MMORPG for Perfect World and will bring an entirely new 2D game experience to players with its graphical designs, innovative play modes and rich content."

About Perfect World Co., Ltd. ( http://www.pwrd.com )

Perfect World Co., Ltd. (NASDAQ: PWRD) is a leading online game developer and operator based in China. Perfect World primarily develops online games based on proprietary game engines and game development platforms. The Company's strong technology and creative game design capabilities, combined with extensive local knowledge and experience, enable it to frequently and rapidly introduce popular games that are designed to cater to changing customer preferences and market trends in China. The Company's current portfolio of self-developed online games includes massively multiplayer online role playing games ("MMORPGs"): "Perfect World," "Legend of Martial Arts," "Perfect World II," "Zhu Xian," "Chi Bi," "Pocketpet Journey West" and "Battle of the Immortals;" and an online casual game: "Hot Dance Party." While a substantial portion of the revenues are generated in China, the Company's games have been licensed to leading game operators in a number of countries and regions in Asia, Europe and South America. The Company also generates revenues from game operation in North America. The Company plans to continue to explore new and innovative business models and remains deeply committed to maximizing shareholder value over time.
Next Article
CyberStep, publisher of CosmicBreak, has officially launched C21 -Steel Battle Chronicles-.
by MissyS
Update 1.7 is here, and Gameforge is expanding the hero ranks in Orcs Must Die! Unchained with the high-spirited Apprentice. Heroes are now al...
by Mikedot
Kakao Games and Pearl Abyss announced yesterday that Black Desert Online has a new expansion coming this month.
by Ragachak