Neverwinter: Underdark Coming Fall 2015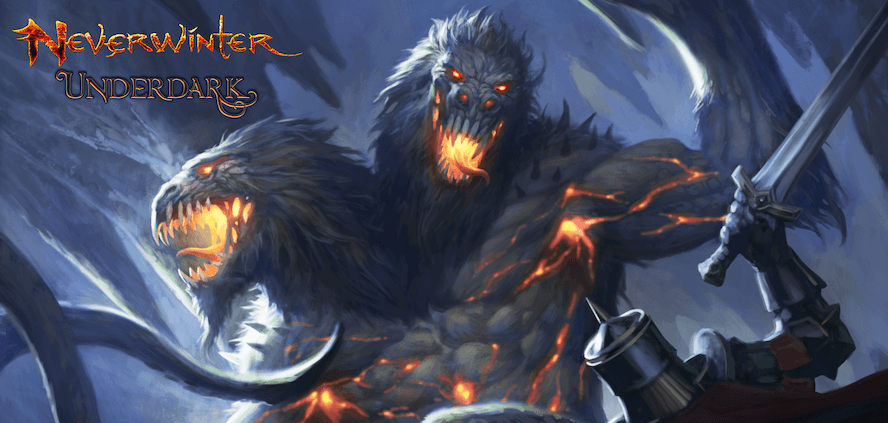 Today, Perfect World Entertainment Inc., a leading publisher of free-to-play MMORPGs, and Cryptic Studios announced Neverwinter: Underdark – the eighth expansion of the action MMORPG set in the Dungeons & Dragons' Forgotten Realms universe from Wizards of the Coast – is coming to PC in Fall 2015 and to the Xbox One following the PC launch. The newest expansion will see players stand ground with Drizzt Do'Urden, as he battles the dreaded Demogorgon in a 10-player encounter.
In Neverwinter: Underdark players will dare to descend into the Rage of Demons storyline from Wizards of the Coast, adding even more content for players to explore throughout the Forgotten Realms. The update for the free-to-play MMORPG will see players battle against the two-headed Demogorgon, Demon Lord, alongside classic Dungeons & Dragons characters including Drizzt Do'Urden, Regis and Bruenor Battlehammer. Prior to tackling the new 10-player battle, Neverwinter players will take part in a special quest line written by New York Times Best-Selling Author, R.A. Salvatore, whose recently released novel Archmage kicks off the Rage of Demons story.
Neverwinter is a free-to-play action MMORPG that features fast-paced combat and epic dungeons. Players explore the vast city of Neverwinter and its surrounding countryside, learning the vivid history of the iconic city in the Forgotten Realms and battling its many enemies. Neverwinter is currently available on PC and digitally for Xbox One, available free-to-play with Gold* from the Xbox Games Store.
Bigpoint announced new details on its upcoming browser-based MOBA, Universal Monsters Online.
by MissyS
the core concept of Supernova has the potential to be Bandai Namco's next diamond in the rough. Though it may not appeal to core MOBA pla...
by Proxzor
PLAYWITH Interactive has announced the global launch of its "Hyper Casual" title, Hunter King, on iOS and Android.
by MissyS