Neverwinter: Strongholds Now Available on Xbox One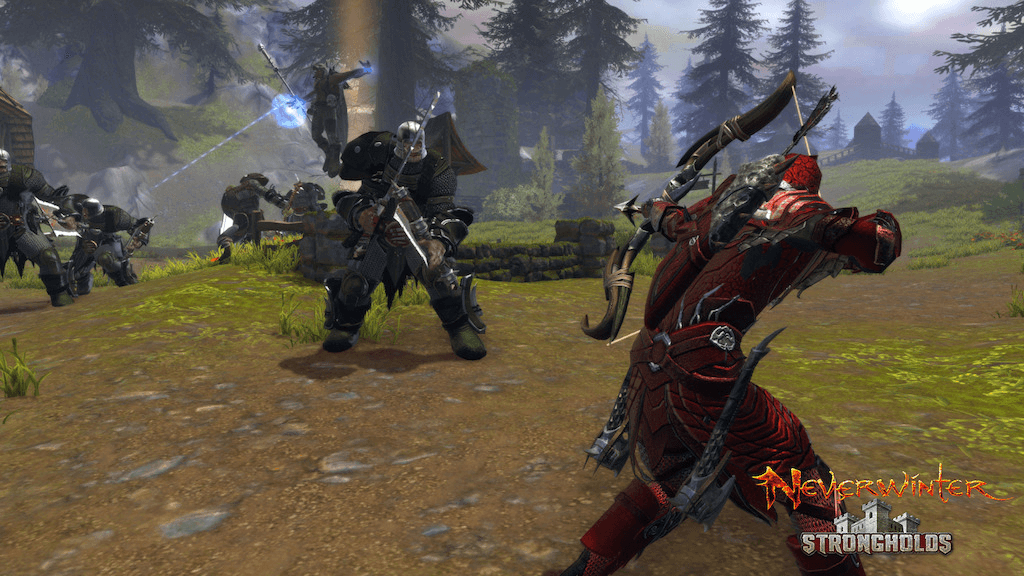 Today, Perfect World Entertainment Inc., a leading publisher of free-to-play MMORPGs, and Cryptic Studios announced Neverwinter: Strongholds – the seventh expansion for the action MMORPG set in the Dungeons & Dragons' Forgotten Realms universe from Wizards of the Coast – is now available for Xbox One. In the game's latest expansion, players will join other guild members to reclaim a derelict keep from the wild and rebuild it into a fortified stronghold on Neverwinter's largest map.
Reminiscent of the wargaming tradition from which early Dungeons & Dragons evolved, Neverwinter: Strongholds empowers guilds to battle the surrounding environment for resources to customize and optimize their newly acquired home against threats. Build defenses both in and around strongholds using structures like archer towers to fend off attackers, while building siege structures to increase their ability to wage war against enemy guilds in the all new Siege PVP game mode, also available at launch.
Strongholds Siege is fought on a battleground created by combining two strongholds maps, doubling the scale and making it the largest map ever built. This creates a three-lane battlefield to support large-scale 20-vs-20, MOBA-like combat. The objective of this mode is to siege and destroy the enemy's guild hall. Once the keep has been secured, guilds will work to solidify their foothold along the ranges of the Sword Coast.
"With the holidays drawing near, we're incredibly proud to continue our support for Neverwinter on Xbox One," said Rob Overmeyer, executive producer for Neverwinter. "It isn't a surprise that there will be a ton new Xbox One owners in the coming months. Neverwinter brings even more content for their holiday gifts with a full-fledged free-to-play MMORPG ready to download right when they open the box. Xbox One players can try all eight classes, reach the level 70 cap, experience the massive amount of content in-game and more – all for free."
"I welcome the Xbox One community into the guild vs. guild warfare that Neverwinter: Strongholds has brought to the game," said Nathan Stewart, Brand Director of Dungeons & Dragons. "Join me as we fight back the hordes of Clan Overmeyer!"
Next Article
I had a chance to speak to them on what exactly their plans are to introduce this distinctly MMO aspect to their game.
by ApocaRUFF
Recently, a new indie development group called "Cat Banana Studios" has been showcasing their new adventure game, Imagine Nations, ...
by Mikedot
Auto Club Revolution, a free-to-play online racing game from Eutechnyx, has begun open beta testing.
by MissyS