Neverwinter: Storm King's Thunder Breaks Ground August 16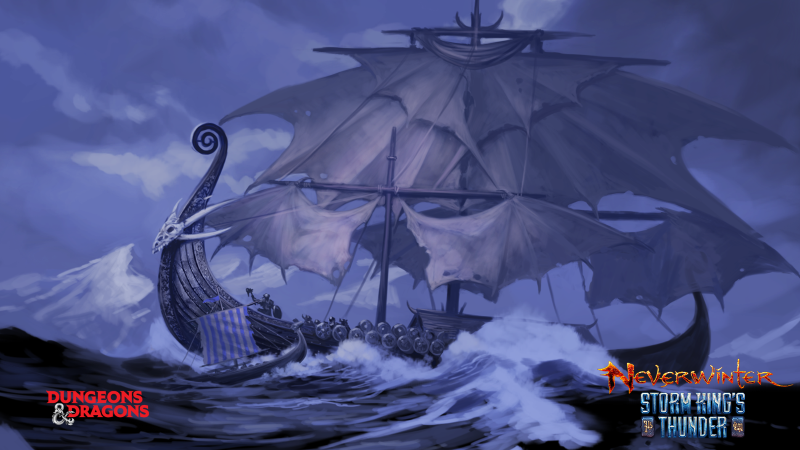 Today, Perfect World Entertainment Inc., a leading publisher of free-to-play MMORPGs, and Cryptic Studios announced Neverwinter: Storm King's Thunder will launch on PC August 16 and on Xbox One and PlayStation®4 at a later date. The tenth official expansion for the free-to-play Dungeons & Dragons-based MMORPG ushers the age of Frost Giants into the land of Neverwinter. Storm King's Thunder will feature an exciting new end-game campaign, new dungeon tier and unique story based on an upcoming adventure from Wizards of the Coast.
Similar to the Storm King's Thunder adventure coming to Dungeons & Dragons later this year, Neverwinter's new expansion sees giants invade Neverwinter. Adventurers will travel north to Bryn Shander – the heart of the Ten Towns – to investigate the sudden presence of Frost Giants in the region. In order to fight off these colossal invaders, players must team up with popular characters from Dungeons & Dragons lore, including Catti-brie, Wulfgar and Harshnag.
In addition to the new Frost Giants story content, Storm King's Thunder also introduces a brand new end-game campaign and new adventure zones for high-level players, including Bryn Shander, Cold Run and The Lonelywood. The expansion also marks the debut of a new dungeon tier with the addition of the new Tier 3 dungeon, Fangbreaker Island. With the release of Storm King's Thunder, adventurers will also be able to score new high-level equipment to equip their characters with the latest gear.
Neverwinter is a free-to-play action MMORPG that features fast-paced combat and epic dungeons. Players explore the vast city of Neverwinter and its surrounding countryside, learning the vivid history of the iconic city in the Forgotten Realms and battling its many enemies. Neverwinter is available on PC and is free to play digitally on Xbox One with Gold from the Xbox Games Store and PlayStation®4 (PlayStation®Plus not required).
Next Article
The development team is reporting that four times the amount of players (since Beta 2 went live on Steam) started playing the game this weeken...
by MissyS
Wargaming today announced the addition of a brand-new nation to World of Tanks on Xbox 360: China.
by MissyS
MLB Perfect Inning 2018 is back and is now available worldwide on both iOS and Android devices.
by Ragachak