Neverwinter Shadowmantle Now Live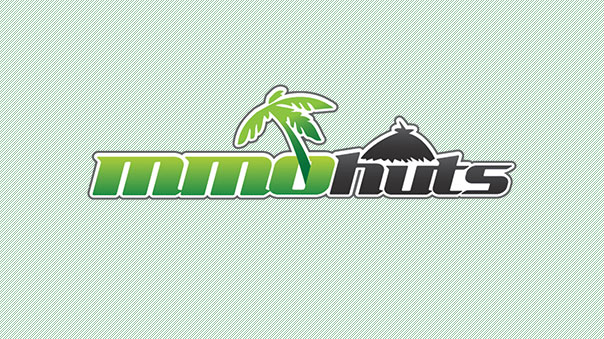 Perfect World Entertainment Inc. and Cryptic Studios are pleased to announce that the widely acclaimed free-to-play action MMORPG Neverwinter , set in the Dungeons & Dragons Forgotten Realms universe from Wizards of the Coast, has launched its second free module, Shadowmantle. In this module expansion, players can travel to Neverwinter Woods' deepest region and fight through the Dread Ring campaign, play as the new Hunter Ranger class, explore a whole new Paragon Path and collect artifacts on their way to glory.
"Delivering new free content to our players is and always will be our highest priority," said Cryptic Studios Executive Producer and COO, Craig Zinkievich. "To see Shadowmantle go live less than six months after official launch is incredible, and we couldn't be more excited to release this new content to our players. We also want to hear feedback about the highly anticipated Hunter Ranger class, so we encourage fans to try it and let us know what they think."
" Shadowmantle continues to fuel excitement and great adventures for D&D fans. Supporting great storytelling through our digital partners continues to be a priority for the brand and this latest module delivers on that promise," said Nathan Stewart, Brand Director for D&D at Wizards of the Coast.
Shadowmantle , the second module for Neverwinter , is a free content expansion in which players tackle the Dread Ring campaign. Deep within the Neverwinter Wood lays the Dread Ring, a massive structure built for ritual magic. Players explore this broken but still powerful region and fight Valindra Shadowmantle's army, including an epic battle with the lich herself. In addition to the Hunter Ranger class and new playable content, Shadowmantle features new collections, artifacts, and Paragon Paths.
Next Article
It's hard to reinvent the wheel, but Dynamight Studios aren't adverse to a little hard work for their upcoming title, Fractured.
by Ragachak
Kind Words is an amazing little piece of software that, quite simply, lets you share and receive kind words with other users.
by NWOrpheus
Nexon Europe is pleased to announce a fight-tastic new content update for the beloved online brawler, Lost Saga.
by MissyS