Neverwinter The Maze Engine now Available on Xbox One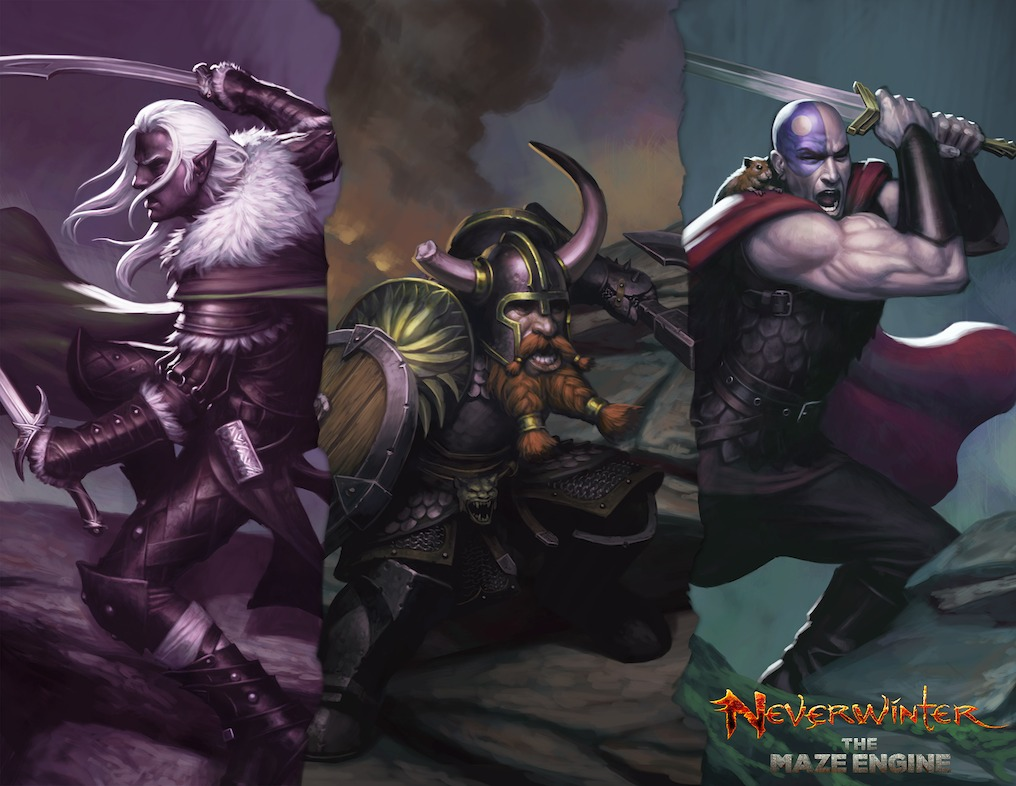 Today, Perfect World Entertainment Inc., a leading publisher of free-to-play MMORPGs, and Cryptic Studios announced Neverwinter: The Maze Engine – the newest expansion to the Dungeons & Dragons-based free-to-play MMORPG – is now available on Xbox One. Demonic princes Baphomet and Orcus threaten Neverwinter with a second wave of the demonic invasion and a potential super-weapon, The Maze Engine. Join Drizzt Do'Urden, Minsc, and other iconic Dungeons & Dragons characters to put an end to the demonic threat.
Neverwinter: The Maze Engine follows the events of the previous expansion – Neverwinter: Underdark. Though adventurers quelled the efforts of Demogorgon, new threats have sprung up. The Maze Engine, a powerful reality-altering artifact, is under the control of The Horned King Baphomet who looks to use its powers to ensnare the Sword Coast. Orcus, the Prince of Undeath, has taken up residence in the abandoned Castle Never, reanimating slain heroes of the castle into an undead army.
Neverwinter's ninth expansion also brings new gameplay updates, including the return of four leveling dungeons and Castle Never, which has been upgraded into an epic dungeon. All returning dungeons have been upgraded with new content and fresh visuals. The expansion also introduces the new Mounts System, allowing players to customize their mounts and how they're stored, an improved queue system, and an all-new campaign. More details and features can be found below:
Return of Castle Never – Orcus has taken over this abandoned dungeon and filled its halls with undead adventurers. The level 70 Epic Dungeon returns with fresh visuals, and has had its design optimized for efficiency as well as both new and updated rewards.
New Mounts System – Players can customize their favorite mounts with abilities from other mounts.
Four Leveling Dungeons – Returning dungeons include Cloak Tower, Pirate King's Retreat, The Frozen eart, aHeart and Caverns of Karrundax.
Improved Queue System – Players can join up with their friends and large groups to conquer group challenges from dungeons, the Demogorgon battle, Tiamat and more.
The Maze Engine Campaign – The storyline which began in Underdark continues, pitting adventurers against a siege of demons and culminating in a battle alongside iconic D&D heroes against Baphomet.
Next Article
Nexon has released a new video, showing off the new Ultimate Weapon in Dragon Nest, the Green Dragon.
by MissyS