Neverwinter The Maze Engine: Guild Alliances Launches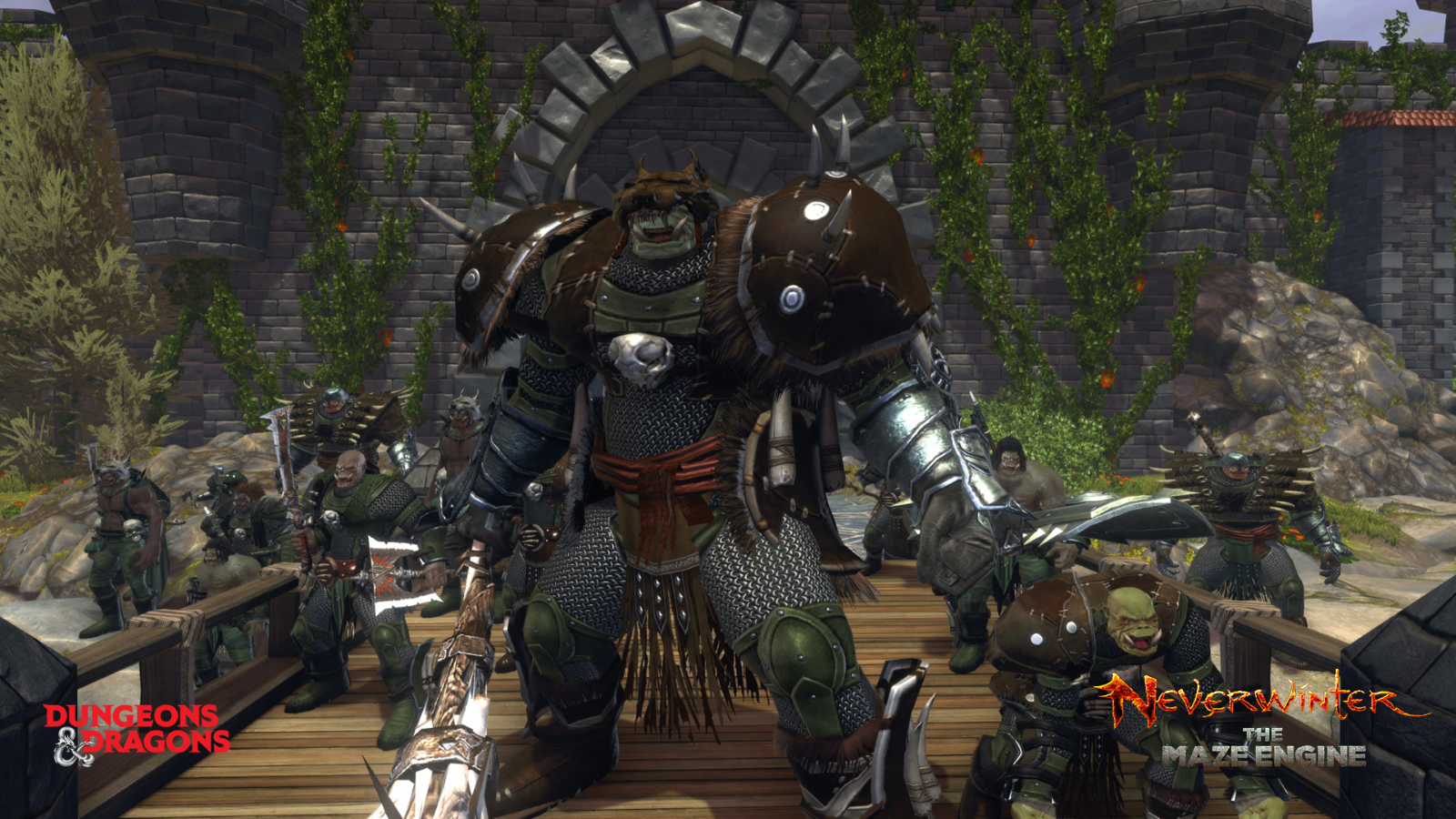 Today, Perfect World Entertainment Inc., a leading publisher of free-to-play MMORPGs, and Cryptic Studios, announced that The Maze Engine: Guild Alliances is now available for Neverwinter on PC and will launch on Xbox One and PlayStation®4 at a later date. The newest update brings quality of life improvements to the Dungeons & Dragons-based MMORPG, including new features for guilds and their strongholds, plus the new Sword Coast Chronicles campaign.
With the release of The Maze Engine: Guild Alliances, guilds of all sizes can form alliances with one another to strengthen their strongholds. The new update to the current Strongholds system lets larger guilds team up with smaller guilds to level them up faster, while allowing both parties to earn better rewards. Guild Alliances also helps adventurers organize group events through a new chat function and allows guilds to visit each other's strongholds to buy items.
The new Sword Coast Chronicles helps guide players towards end-game campaigns, completing heroic deeds along the way. This new update makes it easier for players to access high-level content by providing a path from the start of their career through post-Level 70 campaigns in sequential order. Sword Coast Chronicles also unlocks brand new achievements, which adventurers can complete for new rewards.
Guild Alliances follows the launch of The Maze Engine, which is now available on both PC and Xbox One. The update will also be available on PlayStation®4 at a later date. Neverwinter's ninth expansion challenges players to team up with classic Dungeons & Dragons heroes to battle two new demonic threats, Baphomet and Orcus. The Maze Engine expansion also brings back four leveling dungeons, as well as Castle Never, which has been upgraded into an epic dungeon. Adventurers can also customize their mounts and how they are kept with the newly improved Mounts System.
Motiga is calling all beta testers for one final hurrah on April 23rd, 2016.
by MissyS
Several exciting new updates are now available for the ORCS MUST DIE! UNCHAINED™ closed beta, including the brand new hero, Ancestor, just i...
by MissyS
In recent days it feels like every other game we see released on mobile and browser platforms are Made in China.
by DizzyPW