Netmarble Games to Invest $130 Million in SGN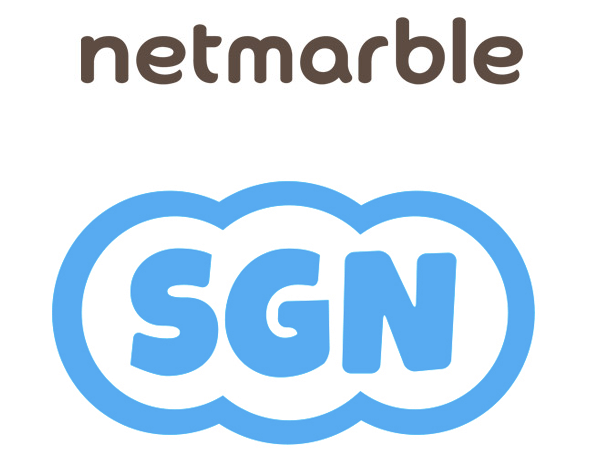 Netmarble, the number one mobile games publisher in South Korea, announced today an investment of $130 million to SGN, the fastest growing major U.S. mobile games studio. With this investment, Netmarble will become the largest shareholder in SGN. In this strategic partnership, SGN looks to grow their share in Asia, the biggest mobile games market in the world, while Netmarble will use SGN's expertise to expand their presence in the West. Both companies will maintain their independence, but will work closely to share their creative and technological knowledge.
"SGN is a rapidly growing company with proven experience in developing and servicing top grossing casual games in the West," said Youngsig Kwon, the CEO of Netmarble Games. "With SGN's many years of experience in global marketing, I am confident that SGN will make a perfect partner for Netmarble to enter the Western market."
"Through this major investment from Netmarble, we will use the proceeds for games studio acquisitions, and to accelerate our organic growth," said Chris DeWolfe, co-founder/CEO of SGN. "Global market share is a top initiative for SGN and Netmarble is the perfect strategic partner to help us establish a major presence in the lucrative Asian markets."
Seungwon Lee, the President, Overseas for Netmarble Games added, "Through this synergistic partnership, Netmarble and SGN will collaborate and expand their publishing footprints globally. SGN has demonstrated their strength in developing original game IP (Intellectual Property) as well as licensed IP partnerships."
Netmarble is the leading Korean mobile gaming company consistently ranking as a top 10 Publisher in the App Store and Google Play Store in globally. Hot off the heels of the  successful "Marvel Future Fight" which recently surpassed 20 million downloads within two months of its initial launch* and an eye towards further expanding its success globally, Netmarble will see upcoming launches in the West within 2015.   *Source: May 2015 AppAnnie Report
Founded by MySpace Co-Founders Chris DeWolfe and Aber Whitcomb, and former Fox executive Josh Yguado, SGN's seasoned executive team has established the company as a leader in the mobile gaming industry. The studio's catalogue of popular titles includes Panda Pop, Book of Life: Sugar Smash, the newly released Juice Jam, and Facebook's Game of the Year 2014, Cookie Jam. SGN's games have been downloaded over 500 million times and makes them the second largest developer of Casual/Puzzle games in the world, next to King. Their games consistently land in the top grossing charts in multiple countries around the world. As the fastest growing sector of the entertainment industry, mobile games are projected to make $30 billion in 2015.
Acaratus is a turn based game set in a medieval steampunk setting where you transform scrap metal into parts for your mechs.
by Proxzor
KingsIsle today allowed the final poster to be peeled off a teaser site for Wizard101, revealing the words, "Welcome to Polaris."
by DizzyPW
Whether you're brand new to Crusaders Quest or a returning veteran, there are some exciting events going on starting today you shouldn...
by DizzyPW