Nether: Full Release Now Avilable On Steam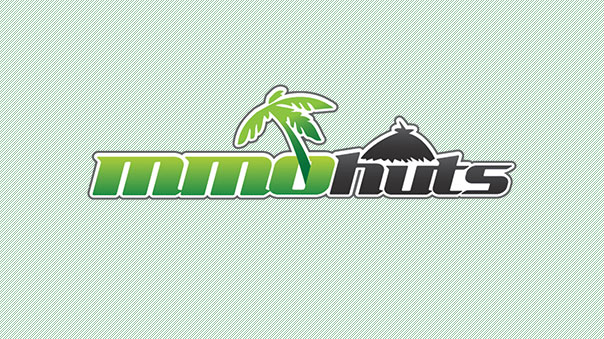 After months of community support and feedback, Nether Productions announced today that first-person survival game Nether has exited Steam Early Access and is now available as a full release for $14.99. GBP- £10.99 , EUR €13.99. To celebrate the milestone, all players logging in after June 5th will receive a potion that grants the ability to play as a Nether and golden chest keys to open rare loot boxes that contain valuable survival items. Additionally all guest keys have been replenished and players will earn one Gold coin for each key that is redeemed.
Nether's Main Features Include:
An Unforgiving City – Players must scavenge their way through post-apocalyptic Chicago while avoiding Nether, poor mutated souls that roam the city in search of human flesh. While searching for food through the city's buildings and blocks, players can gather supplies to craft makeshift weapons for protection or trade at various markets. Survivalists must always be aware of other players who may be only one moment away from death, and see killing them and looting their possessions as their only salvation.
Tribes – Players can find safety in numbers by joining a tribe, and only tribes can capture and own territory. Compete with rival tribes in territory wars for control of the city by seizing strategic landmarks to reap resources and experience; proving dominance over other tribes. Tribes change the survival experience by establishing a true social construct, with all the consequences of behavior that players would expect in the real world.
Missions – Players can complete an assortment of individual or group missions to earn money, experience and reputation. Perform vital supply runs between the markets, work with others to take down the swarms of Nether led by the vicious boss Reaper that sporadically surge to attack neighborhoods, or keep the creatures out of the Safezones by working in groups to repair the anti-Nether devices when they fail.
"Since launching early access, we've continually worked with our rabid community to drive development of all the features that make Nether a survival gaming experience unlike any other," said Chip Sineni, Creative Director at Phosphor Games. "We never knew what Nether would look like at full release and we have been constantly amazed at the player enthusiasm to help create a solid game."
For more info, visit https://www.playnether.com/
Next Article
Rather than give up and scrap the title, they decided to take it to Kickstarter to raise funds to replace all of the Sega-owned trademarks (th...
by Mikedot
The pioneering new Dramagame Velvet Sundown, from the Finnish development team Tribe Studios Ltd., has begun its official closed beta test.
by DizzyPW
InnoGames has revealed new graphics from the upcoming era for Forge of Empires: the Industrial Age.
by MissyS