NetDragon Announces New 3D War Game, Tiger Knights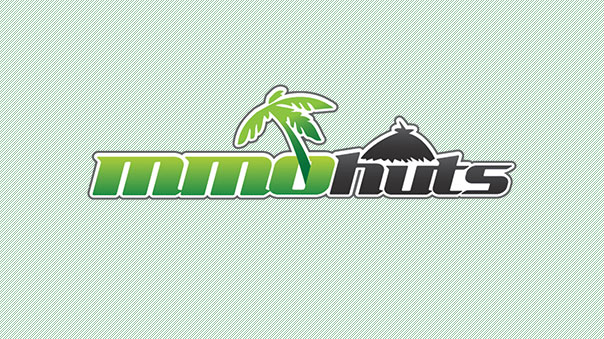 NetDragon Websoft Inc one of the leading game developers from China, announces a brand-new, massively intense 3D war game in Tiger Knights, which genuinely recreates the scenes where the legendary troop swept through in battles during the Three Kingdoms period in ancient China. With the realistic art style, multiple modes of battles, 100 vs. 100 splendid battle scenarios, and palpable combat experience, Tiger Knights truly rebuilds huge battlefields of ancient China. It's the first ever online war game which combines cold weapon strategy and action gameplay, and will bring epic battle experience to hundreds of thousands of players! Besides, Tiger Knights has been listed on Steam Greenlight(http://steamcommunity.com/sharedfiles/filedetails/?id=230422589), and will be available to all of you soon!
Tiger Knights is the first to bring the action war game style of Mount & Blade to the internet game market. Adopting the world's leading game engine, Unreal 3, and the high performance physics engine, NVIDIA PHYSX, Tiger Knights represents the very details of the battlefield as a realistic masterpiece. The collision of swords, splashes of mud, and bloody warfare of the Three Kingdoms period is recreated, perfectly.
In Tiger Knights, players will become generals in the Three Kingdoms period, and lead their army into battles. This is not only a test of skill and reaction, as it requires tactical maneuvering, as well. Tiger Knights restores diversified warfare tactics and restraints between differing units. As a result, players can challenge opponents with just their strength, and even defeat powerful rivals by using the advantages of terrain, use of appropriate units, and changing formations to suit the situation. Unit training is a vital part in this game. As a general, player need to undertake continuous battles to unlock all kinds of technology, including new weapons, armor, and units. In the fierce battles, only the development of your armament and tactics may lead to ultimate victory.
Of course, for those who love oriental history, Tiger Knights cannot be missed. Players will experience the famous battles in history, such as the Battle of Guandu, the Battle of Chibi, the Battle of Yiling, and many more. The R&D team researched and collected actual historical data carefully, in order to restore the terrain of these ancient battlefields, so players will feel like they are personally on the scene of real, living history. Featuring assaults, water battles, or defensive battles, Tiger Knights will show you the real experience and action of war.
Most players are familiar with western historical battles, but have no knowledge of the mysteries of ancient oriental warfare. A new battle arena game is approaching, which will lead us to distant China, to enjoy the charm of the orient!
DarkEden is hosting a special event this weekend to coincide with the "unlucky" Friday the 13th.
by MissyS
In time for Halloween, Khadavros, the Waiting Oblivion, has taken to the skies in Trove.
by MissyS
Bigpoint announced new details on its upcoming browser-based MOBA, Universal Monsters Online.
by MissyS