Naviage celebrates Halloween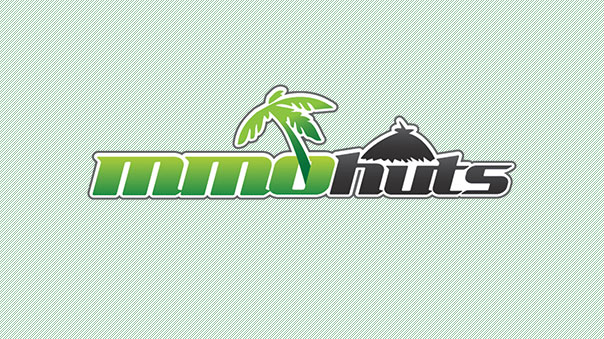 Naviage has launched a series of events just for Halloween.
To begin with, from October 28 until November 1, all players can earn 200% experience and 200% battle standing.Players can also find the Ghost Mine Field, a secret area that rewards special items like the Headless Horseman's suit – if they can beat the challenge that lies ahead of them. The game's item shop will also feature a large sale on several items, including skill chests and consumable gems.
Naviage is published by 918 Games.
Naviage Gameplay Screenshot

Source:
Happy Halloween, happy Naviage!

Happy Halloween, happy Naviage! 200% battle Standing and 200% sailing & battle experience help your navigators level up with double speed. All in shop items sales at discount price. Ghost ship with Orange and Purple items turns up in mysterious waters for you to defeat. Say trick or treat to every enemy ship on the sea! Let's move!

[Event#1] Doubled Exp. Top Speed Uprising!

Duration: Oct. 28 11:00 – Nov. 11:00 (Server time)

Description:

Players earn 200% Exp. points by sailing and battling in event duration. Level up with doubled speed; never let your rivals catch your stern!

[Event#2] Scar is My Medal! Doubled Battle Standing!

Duration: Oct. 28 11:00 – Nov. 11:00 (Server time)

Description:

Players earn 200% Battle standing from dock wars, guild wars and encounter wars in the event duration. Battle standing is the only way to level up your guild, so never miss this chance!

[Event#3] Shop Discount! Incoming Super Value Storm!

Duration: Oct. 28 11:00 – Nov. 11:00 (Server time)

Description:

Halloween is a shopping day for sure! In event duration, mass of the in shop items sale at discount price. Skill chest, formation chests and consumable gems and speed up items, all on sale!

Items on sale:

Construct Blueprint; Construct Model; Research Notes; Research Secrets; King′s Reward Token; Holy Oil Of Sanctuary; Construct Notebook; Holy Tome; Smelting Gem; Rereviving Gem; Skill Chest; Formation Chest.

[Event#4] Ghost Fleet incoming! Secret suit waiting for you!

Duration: Oct. 28 11:00 – Nov. 11:00 (Server time)

Description:

In event duration, player with single charge 10000 contributions up will be awarded a secret chart in which sealed the location of Ghost Mine Field. Since great amount of mines laid in that area, we suggest player with 2500 ton up fleet to enter that area to prevent an unexpected long range swimming back.

Event awards:

Headless Horseman's Travelling Bag × [1], which contains Headless Horseman's suits.

The Headless Horseman's suits are:

Headless Horseman's Mourning   LV25   Orange   Command +50

Headless Horseman's Blade      LV25   Orange   Battle +50

Headless Horseman's Touch      LV25   Orange   Strategy +50

Headless Horseman's Death Mantle         LV15   Purple   Navigation +19

Headless Horseman's Icing Plate Mail       LV15   Purple   Command +19

Headless Horseman's Glistering Shin Guard   LV15   Purple   Battle +19

Headless Horseman's Emblem Ring         LV15   Purple   Bartering +19

Headless Horseman's Resentment Necklace   LV15   Purple   Explore +19

Headless Horseman's Niello Spur           LV15   Purple   Sailing +19

Headless Horseman's Terror Pendant        LV15   Purple   Raid +19

Operate team 918games.cm

Oct.28th
Next Article
Scopely's The Walking Dead: Road to Survival gives us that feeling of an organic combination between story and gameplay.
by Ojogo
Updated news about hacking activity that takes down major gaming communities, from League of Legends to Battle.net.
by MissyS