N.E.O Online shuts down January 25th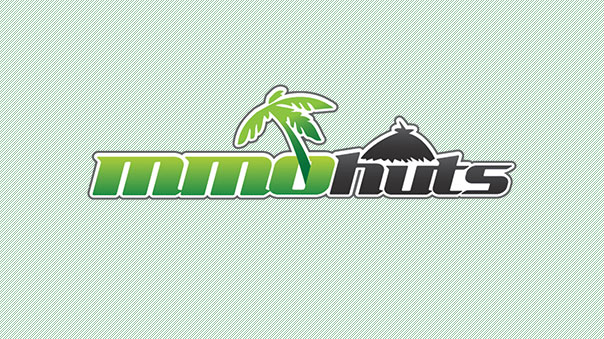 PlayOMG has announced that they will be shutting down their MMORPG NEO Online on January 25th.
Points can no longer be purchased, and may now be refunded through PlayOMG. Christmas events are in effect until January 13th, and until the shutdown, players can enjoy free item mall items as well as 10x bonus to experience and drop rates, as well as many in-game events.
PlayOMG also publishes Pet Forest.
N.E.O Online Gameplay Screenshot
Source:
Greetings Players,

It is with great regret that we have to announce the closure of N.E.O Online on 00:00 January 25, 2011 (PST). Related service will also be terminated based on the following schedule. Please take time to view the details on closing time, refund policy, and closing events for all N.E.O Online players.

< N.E.O Coins Service Termination >

Time: effective since 00:00 November 30, 2010 (PST)

Terminated services include:

(a) Game points purchase for PlayOMG & Social Account members

(b) Game points exchange service

(c) Game points transfer service

< N.E.O Coins Refund Policy >

Refund Time: 00:00 December 16, 2010 (PST)

Refund Method: All players will receive the total refund for their remaining N.E.O coins. The remaining amount for each player will be checked at 00:00 November 30, 2010 (PST) and refunded by account.

For PlayOMG Members –

We will exchange the N.E.O coins into PlayOMG bonus points back to players' account if players still have remaining N.E.O coins.

For Social Account Members –

Due to the system regulations, social account members should report your own remaining N.E.O coins by online inquiry system, and inform us which game would you like the coins to be refunded to.

Application time: 00:00 November 30, 2010 to 00:00 December 14, 2010 (PST).

Required details:

(a) In-game name: (Type your in game character name)

(b) Remaining N.E.O coins: (Type your remaining N.E.O coins)

(c) Game for refund: Please choose from: 1.Azuga 2.Pet Forest 3.Bosque de Mascota 4.PlayOMG Texas Hold'em.

Notice: Please use your PlayOMG account to apply for refund via online inquiry system.

For players who have already spent the N.E.O coins, we are sorry to inform you that you won't be able to receive the refunds. However, we will hold some great closing events and we hope everyone could come back & enjoy the crazy events.

< Closing Events >

From December 16, 2010 to 00:00 January 25, 2011 (PST), there will be:

1. Item mall free giving out

2. 10x Exp & Drop Rates

3. GM joins the chaos war

4. GM summons unknown monsters and gives out unknown items in consignment agency randomly.

From December 23, 2010 to 00:00 January 13, 2011 (PST), players can enjoy the Christmas Event – Summon the King Evil Snowman.

< Closing of Website & Community Site >

Time: effective since 00:00 January 28, 2011 (PST).

Terminated sites include:

(a) N.E.O Online official site

(b) N.E.O Online forum

(c) N.E.O Online game wiki

(d) N.E.O Online Facebook fan page

Thanks to all players for your continuous support towards N.E.O Online. We hope you can have fun in Christmas & closing events. See you in Gaia!

Sincerely,

The N.E.O Team
Next Article
MMO News from SOE, Wargaming, Merc Elite and much more
by Guest
Netmarble is proud to announce that Lineage 2: Revolution has officially reached five million registered users.
by Ragachak
Spellweaver, a new Digital Trading Card Game, has officially been Greenlit and will be coming to Steam later this year. Spellweaver is a class...
by Mikedot