N.E.O. Online announced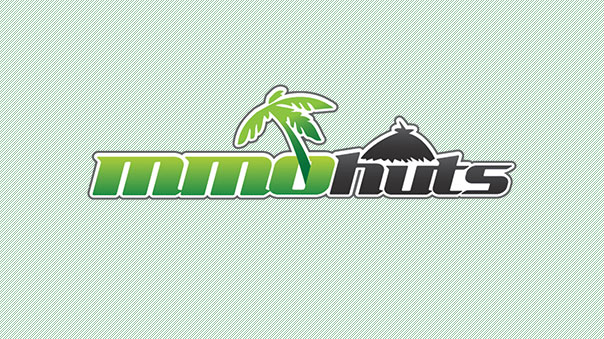 A new MMORPG, NEO Online, has been announced by PlayOMG.
N.E.O. stands for New Era Odyssey, and the game is fantasy based. It features a "world converting system," which means that players can drive territories toward a state of chaos. During this chaotic state, the area turns into a PvP area with territorial warfare, and the monsters become more powerful with better drops.
Although a date for closed beta has not yet been announced, PlayOMG has hinted that it will not require a beta key, only registration with the site. Windows 7 and Mac are also being tested, and there will be no IP block for any international players.
Images and Screens:
The Original Press Release:
PlayOMG Announced New MMORPG N.E.O Online

PlayOMG, a worldwide publisher of online games, today announces the upcoming free-to-play fantasy MMORPG, N.E.O Online. The developer, SONOV spent four years making this game that offers players the most control over the journey. The name is an acronym for New Era Odyssey. In the ancient world of Gaia, an epic battle was fought wherein the Gods won the victory, but the world fell into a state of chaos. Adventurers traveling across kingdoms are now on the way to saving the world as well as creating a new legend.

One of the most remarkable features of N.E.O Online is the world-converting system. Different territories have their own chaos value, which is accumulated by players. When the chaos value reaches maximum, the world is converted into a state of chaos and monsters become more powerful. Players can take advantage of it since monster would drop better items as well. However, players in the chaotic area are automatically divided into teams for a PvP territorial war. The world returns to peace after the chaos value decays towards zero.

N.E.O Online offers possibilities for creating distinctive characters with various professions. Players are able to design the power by using favored weapons or magic without the limit of classification. Character stats distributing is easy to follow and will be helpful for the beginners to determine the combination of attributes. A variety of outfits is also available for showing personal style. In addition, N.E.O features various battle and living skills. Players looking to master fighting techniques can try their hand at power leveling; players seeking to experience a ranch life can just go fishing all day. Learn more about N.E.O Online and sign up for a free trial at: http://neo.playomg.com.
Next Article
Today's Project Discovery update has brought genuine and scalable citizen science to EVE Online.
by MissyS
Mail.Ru's Warface - currently in testing in the Western market - is setting records already in Russia.
by MissyS