Mythos offers infographic insights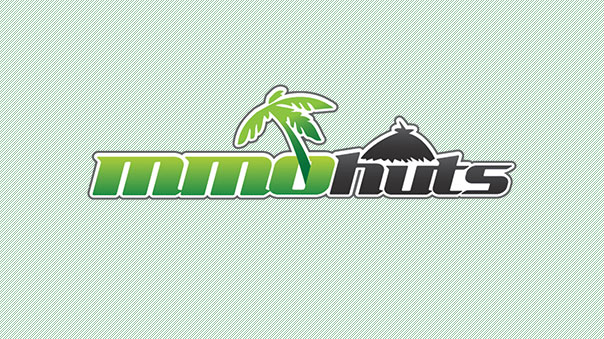 Mythos Global has published an infographic today, demonstrating some milestones and statistics since the game launched open beta on February 2.
The stats show that players have run over one million dungeons, dismantled over two million items, and almost augmented 20,000 items. Characters show that Bloodletters are the most popular class (Pyromancers are the least), and Gremlins are the most popular race (Cyclops are the least).
Mythos Global is published by T3Fun, which also publishes Hellgate Global.
Mythos Infographic

Source:
One Million Dungeons Cleared in Mythos Global Open Beta
Infographic details stats for most popular player decisions

LOS ANGELES – February 24, 2012

After the launch of open beta on February 2nd, Mythos Global has now welcomed thousands of new players into the land of Uld. Hanbitsoft and T3Fun are pleased to announce it has been a very successful launch for the team. Players from all over the world have been logging in to explore and conquer the deepest, darkest dungeons of Mythos Global.

A very visual infographic detailing player statistics, such as the most popular class and race created and hitting the one million dungeon run milestone, has been created to celebrate the launch. The stats cover a two-week period starting from February 2 to February 15, 2012.

A breakdown of these statistics, as shown in the infographic:

Dungeon Runs: 1.1 Million

Items Dismantled: 2.2 Million

Number of Augmentations: 19,265

Character Gender
– Male: 52.5%
– Female: 47.5%

Character Class
– Bloodletter: 40.2%
– Gadgeteer: 31.4%
– Pyromancer: 28.3%

Character Race:
– Gremlin: 32.1%
– Human: 30.9%
– Satyr: 23.9%
– Cyclops: 13.0%

It is still not too late to join in the fray! Register an account at www.t3fun.com and download the Mythos client. Players can look forward to big events planned for this coming March.

For more information about Mythos Global, please visit:
http://mythos.t3fun.com/Home/Home.aspx

Or like their Official Facebook fan page for news, updates, and events:
http://www.facebook.com/mythosglobal
Next Article
THE DAY Online is another game that I personally wouldn't have heard about if it weren't for Steam.
by Proxzor
So, I'm going to start this series and see where it goes! I call it "Topdeck Tutor" or "Topdeck Trainwreck" when Colt...
by Ragachak
Com2uS announced the global launch of Soul Seeker on iOS and Android today. This 3D Action RPG includes a deep roster of heroes that players c...
by Mikedot