Mythos Global Raises Level Cap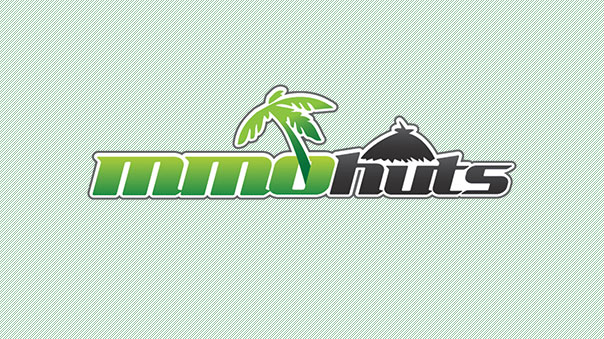 T3Fun has launched the latest major content patch for Mythos Global.
The new patch raises the level cap to 60, and introduces the Fog Island, where the God of the Undead dwells. Three new areas can be found here – Castle of Byle, Nepherta, and the Lands of the Dead. 23 new dungeons  offer new loot and equipment for adventurers. Finally, a new game mode – Crystal Defense – places players in charge of protecting the crystal against waves of enemies for a chance at rewards.
T3Fun also publishes Hellgate.
Mythos Global: Level 60 Patch Update Trailer
Source:
Largest Mythos Global Expansion is Live Now

Visit 23 new dungeons and unexplored lands and challenge the hellish God of the Undead

LOS ANGELES – May 24, 2012 – Today Hanbitsoft and T3Fun announced the release of Mythos Global's largest content update yet. In this major new expansion to the fantasy land of Uld, all-new storylines and quests are being introduced, including a new zone that features the terrifying Land of the Dead, 23 new dungeons, an increased level cap and the brand new gameplay mode Crystal Defense. Check out the new content in the launch trailer now.

With the level cap now raised to 60, experienced players can adventure to Fog Island, where the God of the Undead stands unchallenged—until now. This eerie land is home to three new areas: Castle of Byle, Nepherta and the Land of the Dead. With new dungeons, monsters, boss battles, daily quests and untold stories to unfold, players will have plenty to discover in the new update.

New dungeons would be terrifying without new gear to adventure in—loot hunters will have plenty of new treasures to discover with the new gear and items now added to the game.

A new game mode called Crystal Defense is also being introduced to fans of the game. Adventurers will need to protect the coveted crystal at all costs as they annihilate enemies who wish to destroy it. If the crystal and the player manage to survive—to the victor go the spoils!

Visit Mythos Global's website at: http://mythos.t3fun.com/Home/Home.aspx to start playing and learn about therising land of Uld. Like the official Facebook fan page at http://www.facebook.com/mythosglobal to receive updates and participate in upcoming events!



Next Article
So another Blizzcon has come and gone, and this year, Blizzard Activision pulled all the stops to bring their fans some new announcements and ...
by Mikedot
Looking for something to do this weekend? Check out the best free game deals and Twitch Prime Loot!
by MissyS
More than a million players have tried Defiance 2050 since it launched less than a month ago, and we have a roadmap of upcoming content.
by Ragachak