Mytheon Launch Date Announced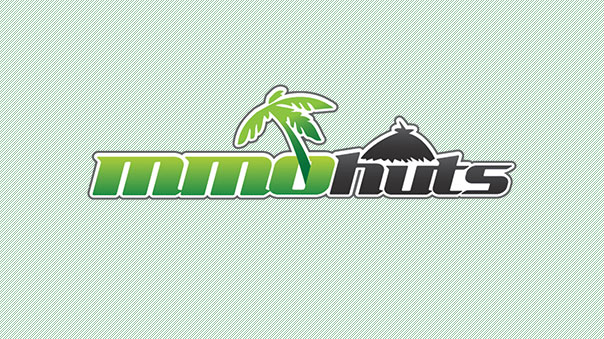 The open beta of Mytheon started several weeks ago, but the 3D MMORPG / RTS blend hit some snags when the developers (Petroglyph) and publishers (UTV True Games) got into a legal quarrel. Fortunetly for gamers, the issue is now settled and the game is back on track.
The official release date has been set to July 13, 2010. UTV True Games also publishes the action MMORPG Warrior Epic but Mytheon looks like a much bigger project. If you haven't tried the game yet, its still open to the public so go sign up!
Read more about the legal issue and its resolution in the full release below, if you're into that sort of thing.
Full Release:
Mytheon, The Highly-Anticipated Online Multiplayer Action/RPG With Strategic Gameplay, Is On Track For Official Launch This Summer

Austin, Texas (June 1, 2010) – UTV True Games, an international multi-player online game developer and publisher, and award-winning developer, Petroglyph, today announced that they have reached a mutual agreement to resolve pending litigation issues related to the development of their highly-anticipated game, Mytheon, (www.Mytheongame.com) which is currently in open beta and will officially launch this summer on Tuesday, July 13th.

As part of the resolution of litigation issues, both companies are fully committed to bringing Mytheon to market as a truly enjoyable and unique gameplay experience.

"We are very pleased to be making this announcement," said Jeff Lujan, Founder and CEO of UTV True Games. "It was important for us to work out these issues and our management teams worked closely together to resolve our differences. Now we can focus 100% on Mytheon and its potential to be one of the best and unique entertainment experiences available online."

Chuck Kroegel, General Manager and CEO of Petroglyph continued, "From the beginning, we have been committed to creating a critically and commercially successful online game that brings something fresh to this space. Despite the fact that neither company acknowledged or admitted any wrongdoing, both companies recognized this mutual agreement as the right step, especially for the players with the official release of Mytheon to the world this summer. We've received a great deal of positive feedback on the game, from both the media and the community, and we encourage online gaming fans to jump into the ongoing open beta test and experience Mytheon's unique gameplay and amazing mythological world."

Mytheon is an online, multiplayer Action/RPG with strategic game play where players experience classic mythology come to life and challenge legendary gods to define their own fate. Players, or "Stonecasters," are powerful humans imbued with the ability to cast spells, summon minions, and erect structures that aid them in battle. An assortment of classes are available that approach combat differently and offer a range of unique, cinematic abilities.

For additional details on Mytheon and to participate in the open beta test visit: http://www.MytheonGame.com.

To follow all the latest news, please visit http://www.facebook.com/mytheon, http://twitter.com/mytheongame and http://www.youtube.com/mytheongame
Next Article
KoramGame has announced a new PvP mode for Spirit Tales, coming June 6.
by MissyS
Chernobog is also known as the "Black God", and is the counterpart of the White Gold, Belobog. Chernobog is the stuff of nightmares.
by Ragachak
Alaplaya has officially launched Skylancer, a free-to-play browser strategy game.
by MissyS